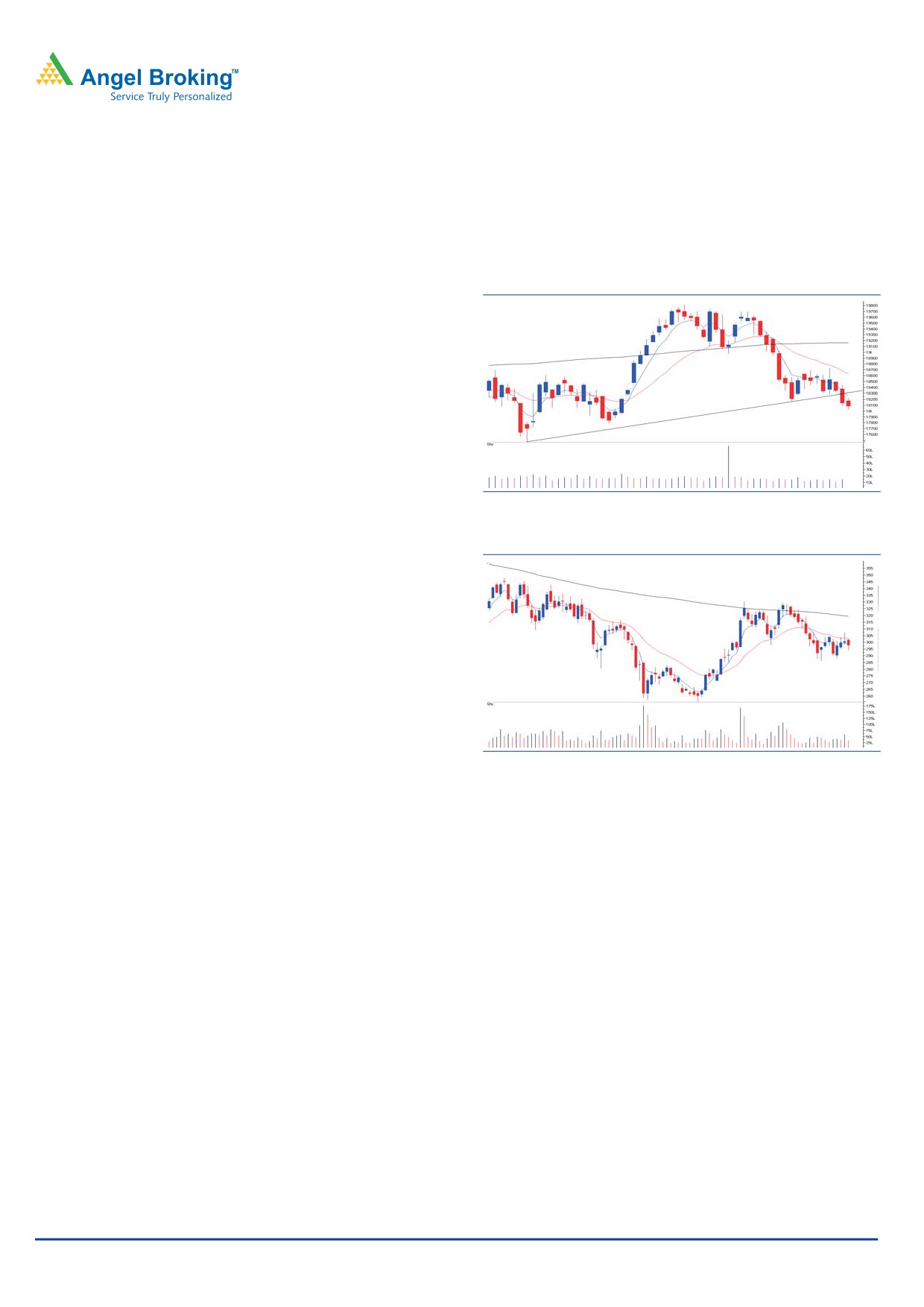 Sensex (18086) / Nifty (5421)
Exhibit 1: Sensex Daily chart
Markets opened on a flat note and traded in a narrow range
throughout the trading session. The NIFTY managed to give a
close above the psychological level of 5400. However, heavy
selling pressure was witnessed mainly in midcap counters. Oil
and Gas sector tumbled for the second consecutive session led
by the stocks such as Reliance Industries, ONGC and BPCL.
"
We are witnessing a continuation of Bearish pattern
mentioned in the previous report. Today, there is no significant
candlestick formation seen on the chart.
Exhibit 2: Sesa Goa (May futures)
In the coming trading session, a relief rally or a pullback towards
the levels of 18331 - 18407 / 5480 - 5500 may attract selling
pressure. However, we would still maintain our view that since
the Daily trend remains down, traders are advised to
avoid long positions. On the downside, 17878 - 17792 /
5376 - 5348 levels may act as support for the day.
Stock - Sesa Goa (May fut.)
For Private Circulation Only
|
Angel Broking Ltd: BSE Sebi Regn No : INB 010996539 / CDSL Regn No: IN - DP - CDSL - 234 - 2004 / PMS Regn Code: PM/INP00000154 6 Angel Securities Ltd:BSE: INB010994639/INF010994639 NSE: INB230994635/INF230994635 Membership numbers: BSE 028/NSE:09946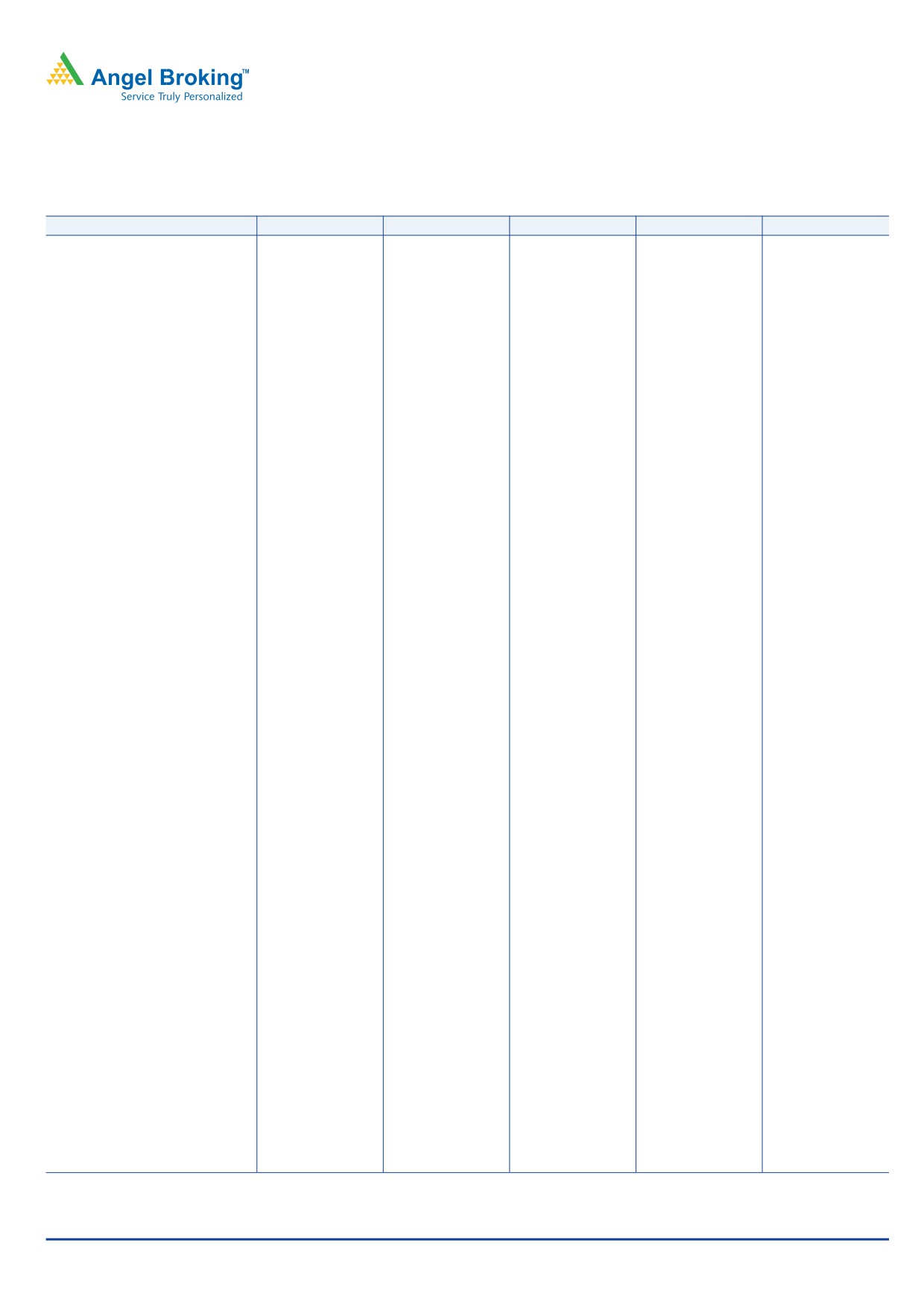 Daily Pivot Levels For Nifty 50 Stocks
For Private Circulation Only
|
Angel Broking Ltd: BSE Sebi Regn No : INB 010996539 / CDSL Regn No: IN - DP - CDSL - 234 - 2004 / PMS Regn Code: PM/INP00000154 6 Angel Securities Ltd:BSE: INB010994639/INF010994639 NSE: INB230994635/INF230994635 Membership numbers: BSE 028/NSE:09946