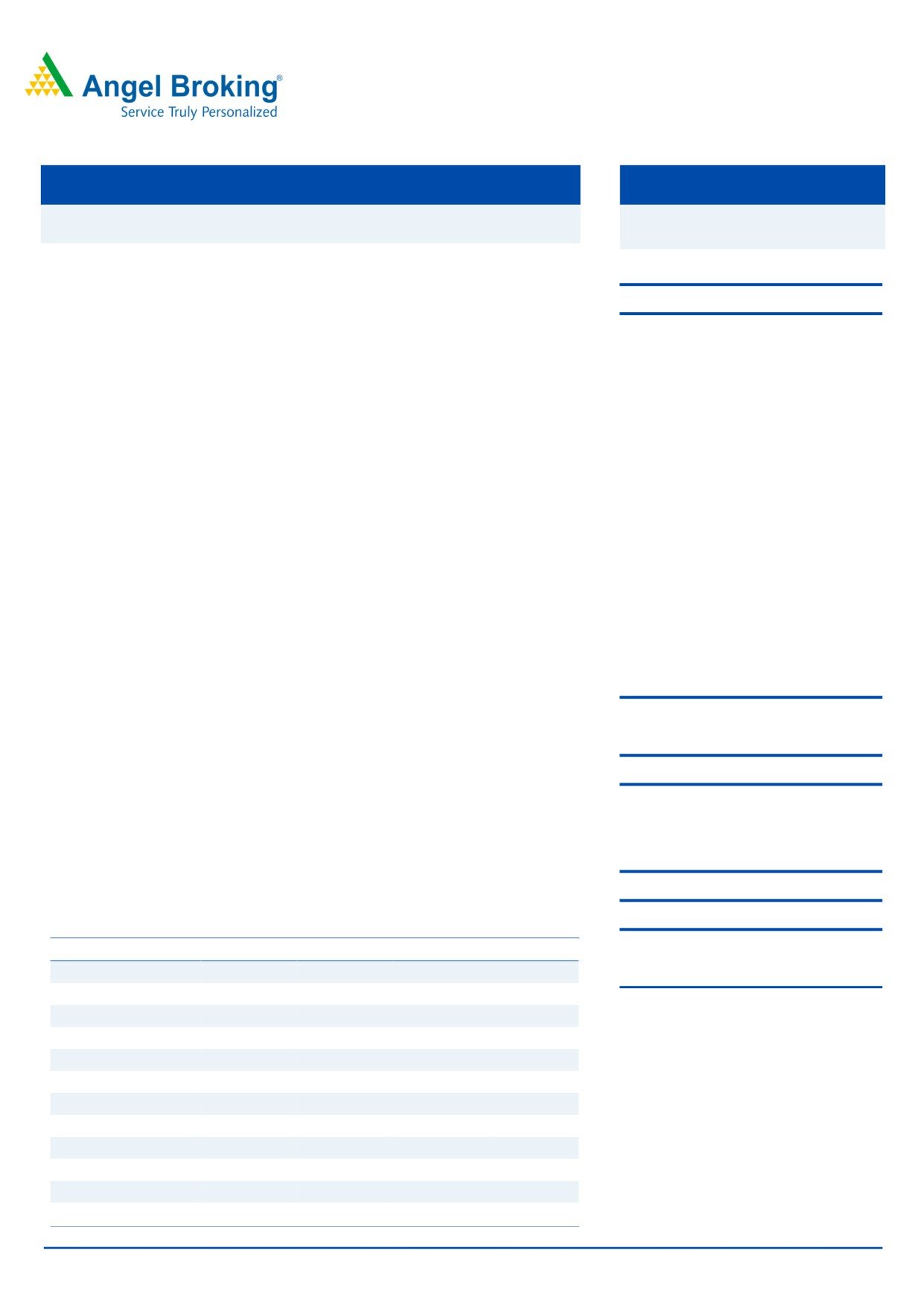 Issue Close: Aug 30, 2017
NTPC is India's largest power producer with an installed capacity of 51 GW,
accounting for ~16% share in overall capacity. In addition to this the company
has ~21 GW under construction. The NTPC group contributed 24% to all India's
generation during FY17. Over FY11-17 the company added nearly 16 GW of
Present Eq. Paid up Capital: `8245cr
PLF to remain steady, while lower coal cost will reduce cost: NTPC's coal station
Offer for Sale: **41.23cr Shares
achieved Plant Load Factor of 78.6% against 59.9% at all India level. Compared
to FY16 the coal based station's PLF has remained flat and we expect the same to
remain steady going ahead. The PLF for Gas based plants marginally declined in
FY17 to 24.4% vs 25.1%, which too is expected to bounce back. Further the
Post Eq. Paid up Capital: `8245cr
company expects coal cost to come down due to rationalistion of coal linkages,
Issue size (amount): **`7000 cr
re-grading of coal mines and implementation of GST. The above all factors
should be margin accretive for the company.
Next phase of growth likely on the back of new project commercialization: During
FY17 NTPC added 4,430 MW against 2,255 MW in FY16. During July 2017
NTPC commercialised 800 MW of capacity indicating it is on set for its next phase
of high capacity addition. In FY18 the company targets to add another 4,543 MW
and commercialise 3.6 GW of capacity.
Promoters holding Pre-Issue: 70
%
We expect earnings growth to be healthy backed by aggressive capacity addition
Promoters holding Post-Issue: 65
%
as well as commercialisation: NTPC had ~ `87,000 cr worth of CWIP on book
and conversion of the same into gross block and resultant revenue growth should
lead to healthy ~15% earrings CAGR over FY17-19. The rate of capitalisation of
capacity is likely to be higher than the capex over the next two years and this is
likely to be RoE accretive.
Valuations & View: The floor price of the issue has been fixed at `168/ share and
retail investors are entitled for 5% discount on the floor price, which works out to `
159.6. At the offer price the stock is valued at 1.2x its FY19 BV, which looks
attractive and hence we recommend investors to SUBSCRIBE to the issue.
Post Issue Shareholding Pattern
Key Financials (Consolidated)
+022 39357600, Extn: 6810
Source: Company, Angel Research, Valuation ratios based on floor price.
Please refer to important disclosures at the end of this report The government is offering up to 5% in NTPC, the country's largest power
producer, through an offer for sale (OFS) on Tuesday and Wednesday. The offer,
at the minimum base price of Rs 168 per share, could bring in around `7,000cr
into the exchequer. The government will sell a little over 41.22cr shares, consisting
of 5% of the company, at a base price of `168 per share. If there is demand for
additional shares during the OFS, the government could divest up to 5% more of
The retail investors would get the discount of 5% on floor price. As a result, retail
investor would get shares at `159.6 per share.
Exhibit 1: Pre and Post-OFS shareholding pattern (shares in cr)
% No of shares (Post-issue)
Considered 5% OFS offered

The stake sale in NTPC is part of the government's comprehensive divestment
plan to raise up to `72,500cr announced In the Budget. For fund its
infrastructure and welfare projects. Research Team Tel: 022 - 39357800
Angel Broking Private Limited (hereinafter referred to as "Angel") is a registered Member of National Stock Exchange of India Limited,
Bombay Stock Exchange Limited and Metropolitan Stock Exchange Limited. It is also registered as a Depository Participant with CDSL
and Portfolio Manager with SEBI. It also has registration with AMFI as a Mutual Fund Distributor. Angel Broking Private Limited is a
registered entity with SEBI for Research Analyst in terms of SEBI (Research Analyst) Regulations, 2014 vide registration number
INH000000164. Angel or its associates has not been debarred/ suspended by SEBI or any other regulatory authority for accessing
/dealing in securities Market. Angel or its associates/analyst has not received any compensation / managed or co-managed public
offering of securities of the company covered by Analyst during the past twelve months.
This document is solely for the personal information of the recipient, and must not be singularly used as the basis of any investment
decision. Nothing in this document should be construed as investment or financial advice. Each recipient of this document should
make such investigations as they deem necessary to arrive at an independent evaluation of an investment in the securities of the
companies referred to in this document (including the merits and risks involved), and should consult their own advisors to determine
the merits and risks of such an investment.
Reports based on technical and derivative analysis center on studying charts of a stock's price movement, outstanding positions and
trading volume, as opposed to focusing on a company's fundamentals and, as such, may not match with a report on a company's
fundamentals. Investors are advised to refer the Fundamental and Technical Research Reports available on our website to evaluate the
The information in this document has been printed on the basis of publicly available information, internal data and other reliable
sources believed to be true, but we do not represent that it is accurate or complete and it should not be relied on as such, as this
document is for general guidance only. Angel Broking Pvt. Limited or any of its affiliates/ group companies shall not be in any way
responsible for any loss or damage that may arise to any person from any inadvertent error in the information contained in this report.
Angel Broking Pvt. Limited has not independently verified all the information contained within this document. Accordingly, we cannot
testify, nor make any representation or warranty, express or implied, to the accuracy, contents or data contained within this document.
While Angel Broking Pvt. Limited endeavors to update on a reasonable basis the information discussed in this material, there may be
regulatory, compliance, or other reasons that prevent us from doing so.
This document is being supplied to you solely for your information, and its contents, information or data may not be reproduced,
redistributed or passed on, directly or indirectly.
Neither Angel Broking Pvt. Limited, nor its directors, employees or affiliates shall be liable for any loss or damage that may arise from
or in connection with the use of this information.