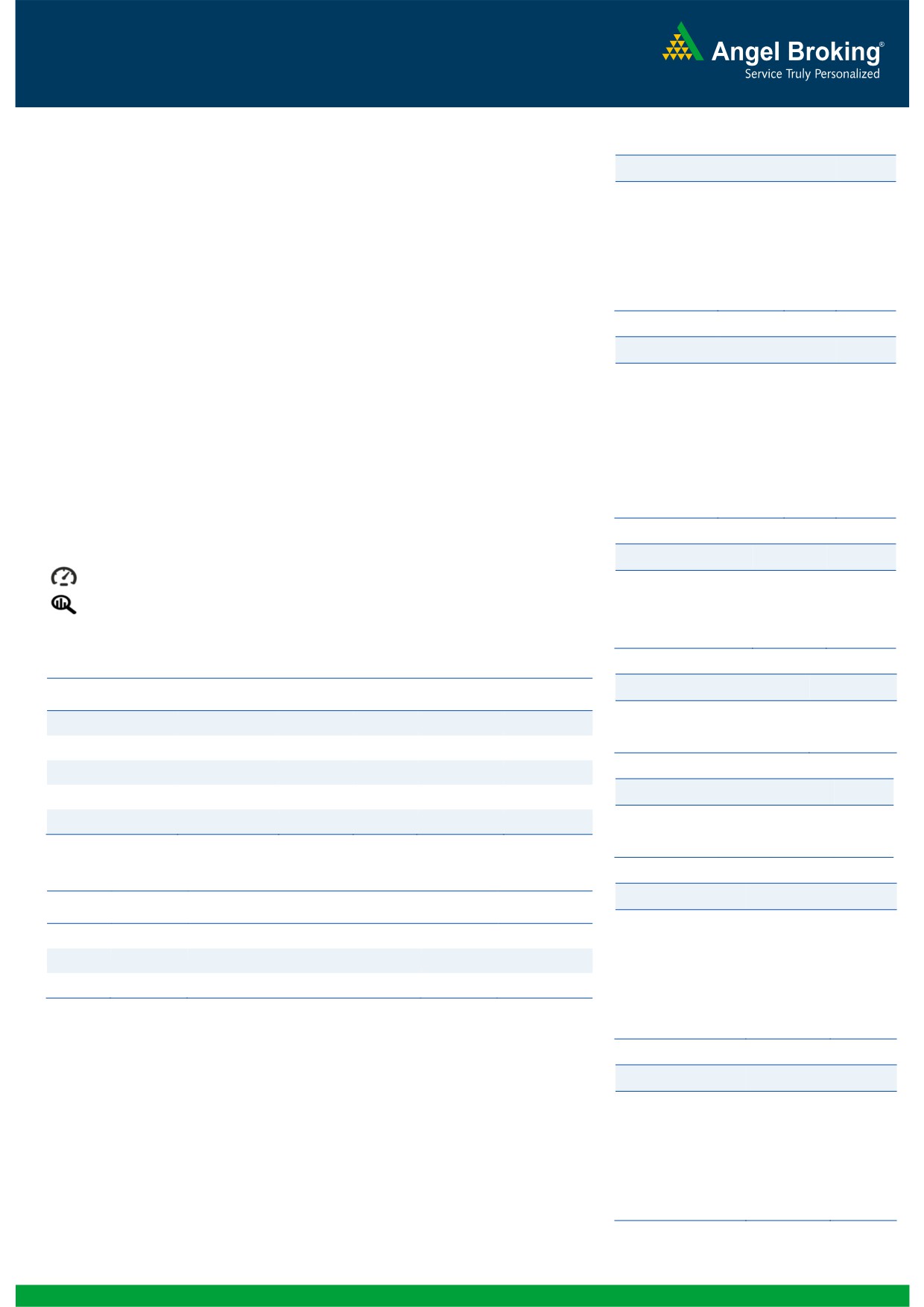 Indian markets are expected to open positively tracking the SGX Nifty and its Asian
U.S. markets rallied for the third consecutive session after the Federal Reserve raised
its key interest rates and emphasized a gradual path for future rate hikes. The move
was highly anticipated and was read as a vote of confidence in the economy.
European shares closed higher holding onto the gains, before the US Federal
Reserve's expected decision to hike interest rates which signals strength of its
Indian shares continued their gaining streak for the third consecutive day. Positive
cues from the Asian markets helped the domestic indices to close in the green.

US Federal Reserve expectedly raises interest rates by 0.25%

SC bans sale on diesel vehicles above 2,000 cc in NCR till March 31,2016
Investor's Ready Reckoner
Key Domestic & Global Indicators
Stock Watch: Latest investment recommendations on 150+ stocks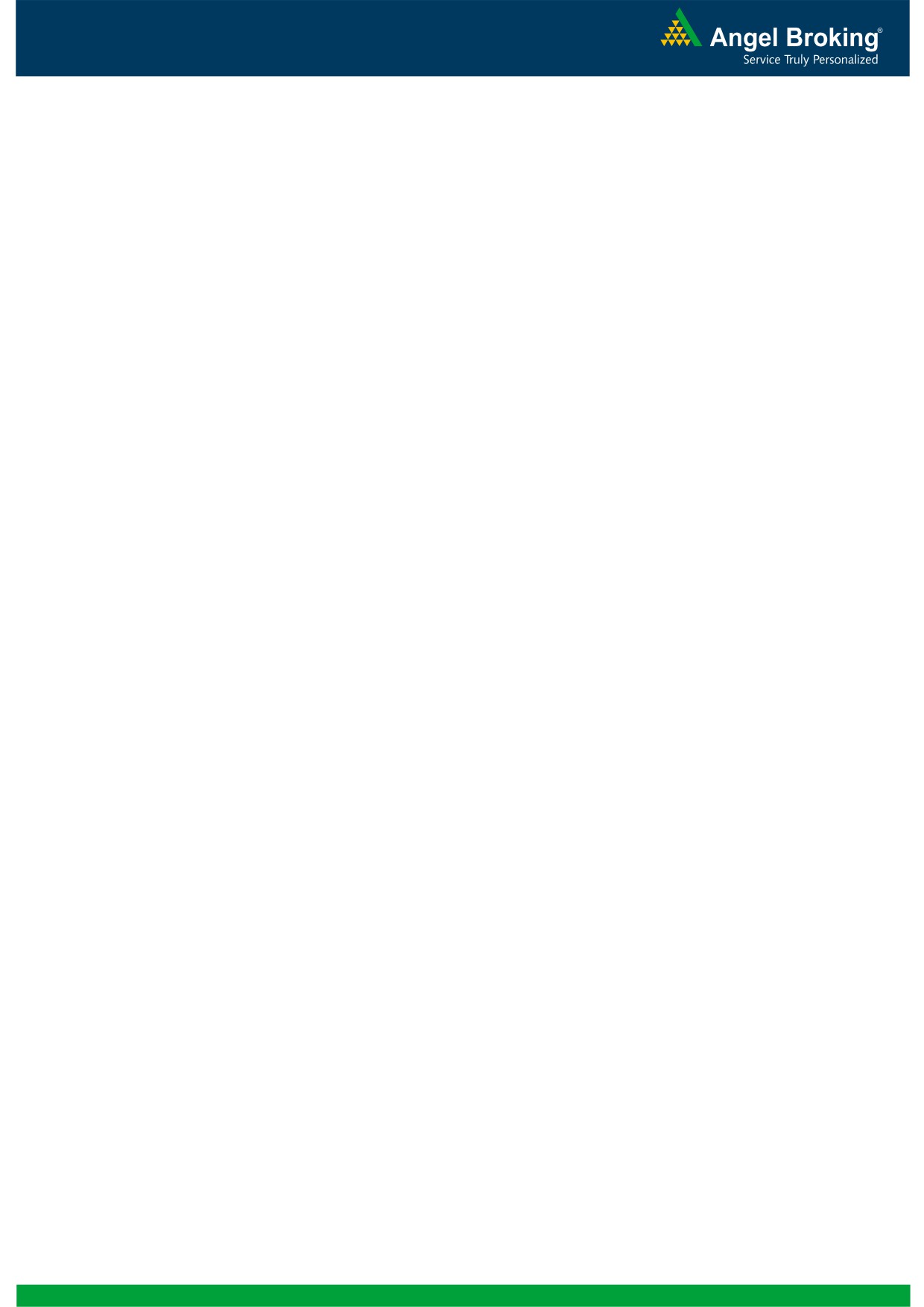 US Fed expectedly raises interest rates by 0.25%
The US Federal Reserve has raised interest rates by 0.25%, its first increase since
2006. The move takes the range of rates banks offer to lend to each other
overnight - the Federal Funds rate - to between 0.25% and 0.5%.The US rate rise
vote was unanimous. The US central bank also raised its projection for its
economic growth next year slightly, from 2.3% to 2.4%. That suggests the bank
does not think the rate increase will damage growth. The US central bank cited as
the reasons for its action increased household spending and investment by
business, along with a continued low rate of inflation. In its statement, the
committee said: "The committee judges that there has been considerable
improvements in labor market conditions this year, and it is reasonably confident
that inflation will rise, over the medium term, to its 2% objective."
The Fed has said it will continue to monitor inflation and employment to determine
if and when further rise are justified. The chairman of the Federal Reserve, Janet
Yellen, said the committee was confident the economy would "continue to
strengthen" but it still has "room for improvement".
Future action will depend on how the economy moves forward and will be
gradual. Ms Yellen acknowledged weakness remained in the labour market,
particularly wage growth. She warned that if the Fed had continued to delay a rate
rise, it could have been forced to tighten monetary policy too quickly, something
that could have led to another recession. The Fed's medium-term projection for the
Federal Funds rate is 1.5% in 2016 and 2.5% in 2017.
US Fed's move was highly anticipated and factored in the market expectations.
Further, the Federal Reserve has hinted for a gradual rate hikes going into future,
thus avoiding any knee jerk reaction.
SC bans sales of diesel vehicles above 2,000 engine capacity in
Supreme Court has banned sale of new diesel vehicles above 2,000 cc in National
capital region (areas in and around Delhi) till March 31, 2016. We believe the
news is likely to have negative impact on M&M as about 4% of its passenger
vehicle volumes and 2% of the overall volumes are sold in the NCR region which is
above the 2,000 cc range. The news would not have much impact on Maruti
Suzuki (it hardly has any product above the 2,000 cc segment) and Tata Motors
(Tata Motors earnings are driven largely by JLR which is a global player). We think
the auto industry is likely to have negotiations/dialogue with the Government and
provide a permanent solution which could be banning of the older vehicles (which
have more population and are relatively more polluting) or further improving the
emission for new vehicles which could then possibly result into the ban not
extending beyond March 31,2016. Further, M&M has stated it can redesign the
existing product range with a sub 2 litre engine to comply with the SC stipulation
and avoid loss of car sales in NCR region. As of now, we are not making any
changes to our stock recommendations.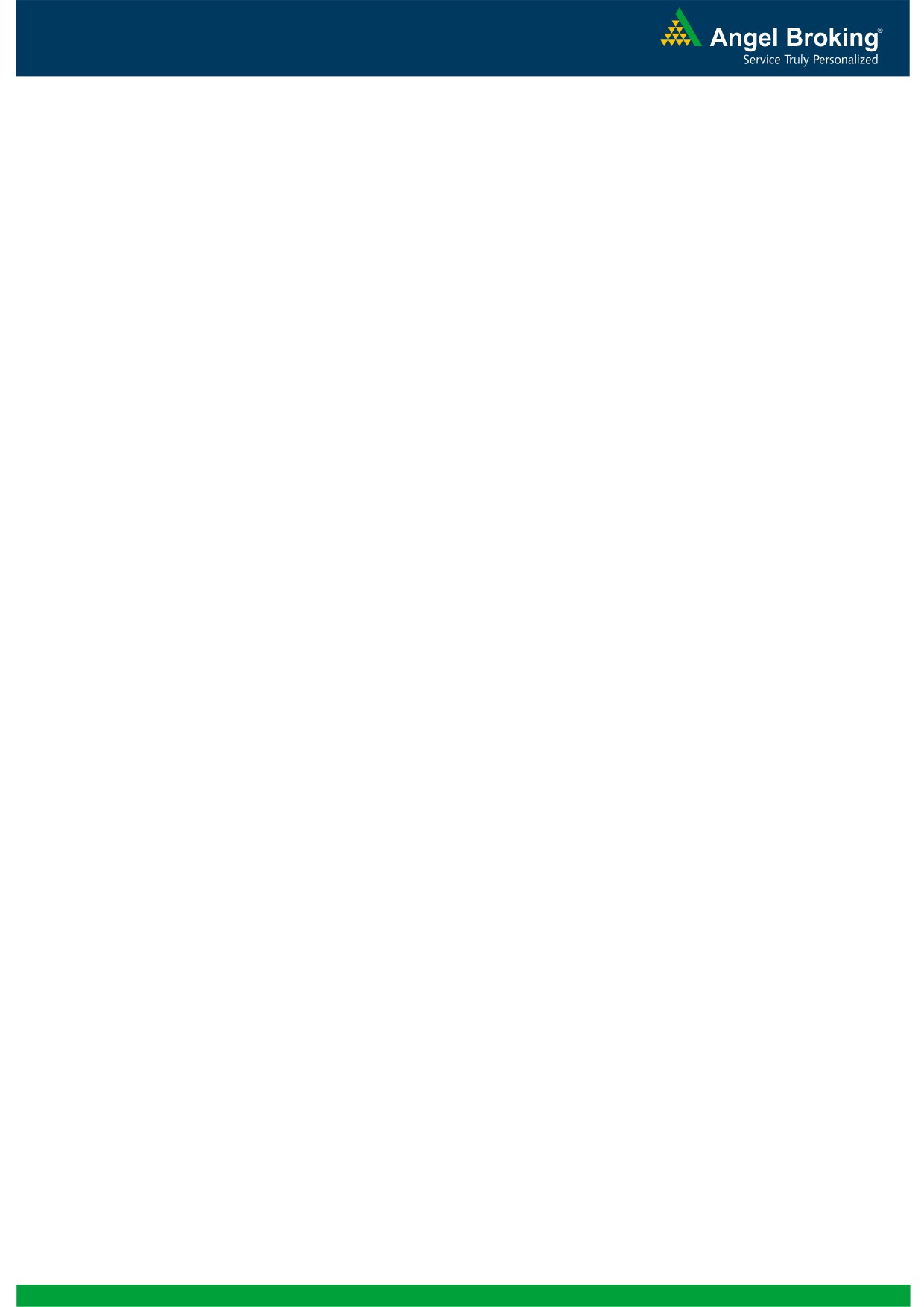 Economic and Political News

States receive
`
1,396 crore from coal mines auction, allotment: Source

Open to scrapping 1% additional tax for GST Bill passage: Jaitley

Will achieve fiscal deficit without cuts: Arun Jaitley

RIL-ONGC gas row: Govt sets up A P Shah Judicial commission to probe

SC for testing of Maggi at Mysore; stays proceedings in NCDRC

India's GVK likely to shelve $500 million airports unit IPO if stake sale goes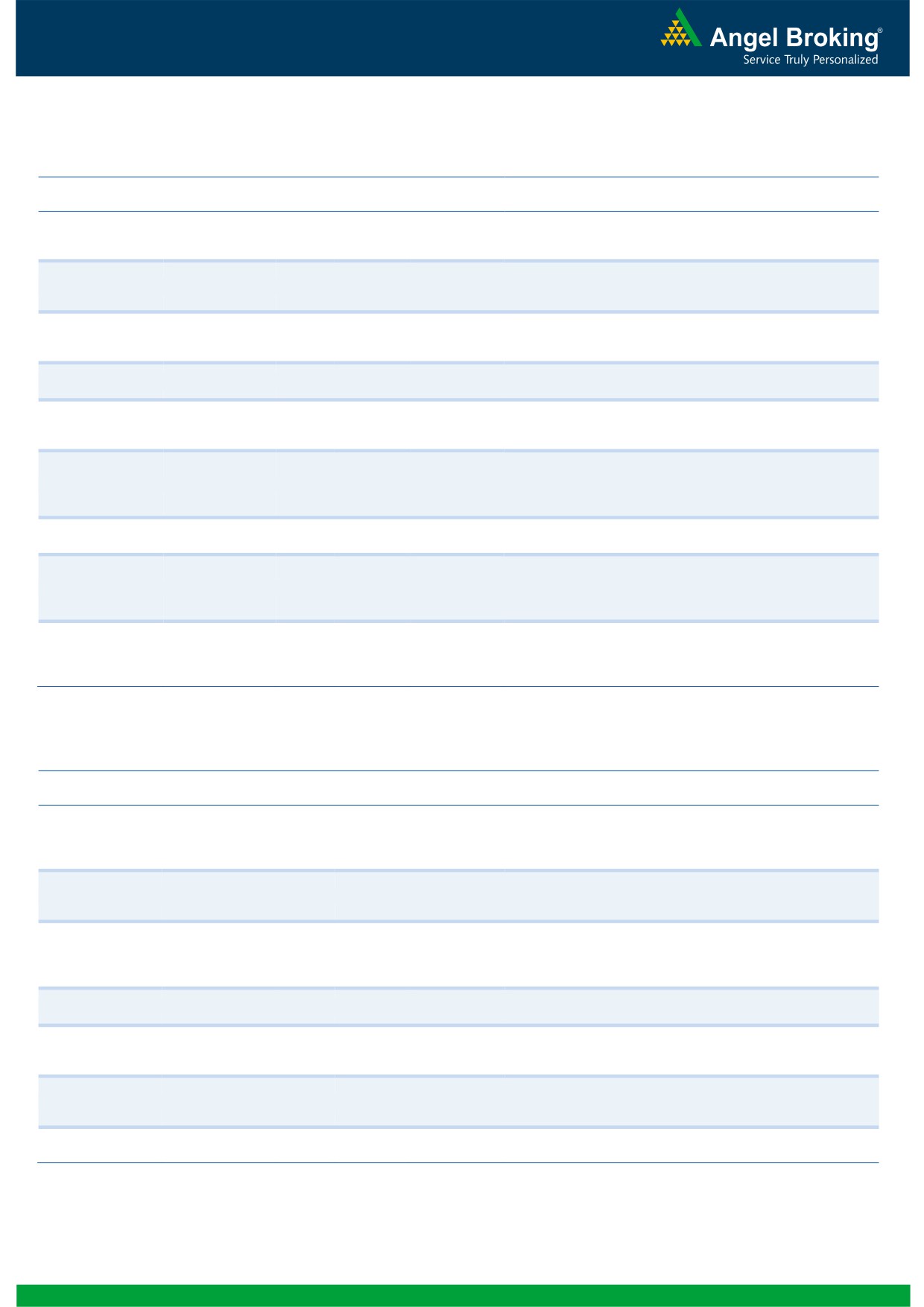 To outpace battery industry growth due to better technological
products leading to market share gains in both the automotive
OEM and replacement segments.
Earnings to grow strongly given the MHCV cyclical upturn.
Focus on exports and LCV's provides additional growth
Healthy pace of branch expansion, backed by distribution
network, will be the driving force for the bank's retail business
The stock is trading at attractive valuations and is factoring all
Strong visibility for a robust 20% earnings trajectory, coupled
with high quality of earnings on account of high quality retail
business and strategic focus on highly rated corporates.
Due to its robust franchise and capital adequacy position, the
bank is well positioned to grow by at least a few percentage
points higher than the average industry growth rate from a
structural point of view.
Back on the growth trend, expect a long term growth of 14%
to be a US$20bn in FY2020.
Well positioned to benefit from such expected gradual
recovery in the overall domestic capex cycle, given its presence
across various infrastructure segments, its execution
capabilities, and its strong balance sheet.
LICHF continues to grow its retail loan book at a healthy pace
with improvement in asset quality. We expect the company to
post a healthy loan book which is likely to reflect in a strong
Source: Company, Angel Research
Favourable outlook for the AC industry to augur well for
Cooling products business which is out pacing the market
growth. EMPPAC division's profitability to improve once
operating environment turns around.
Change in business focus towards high-margin chronic &
lifestyle segments and increasing penetration in Europe and
Economic recovery to have favourable impact on advertising &
circulation revenue growth. Further, the acquisition of a radio
business (Radio City) would also boost the company's revenue
Strong brand & quality teaching with innovative technologies &
higher government educational spending to boost growth
Earnings boost on back of stable material prices and
favourable pricing environment. Valuation discount to peers
provides additional comfort
Strong brands and distribution network would boost growth
going ahead. Stock currently trades at an inexpensive
Structural shift in the Lighting industry towards LED lighting will
Source: Company, Angel Research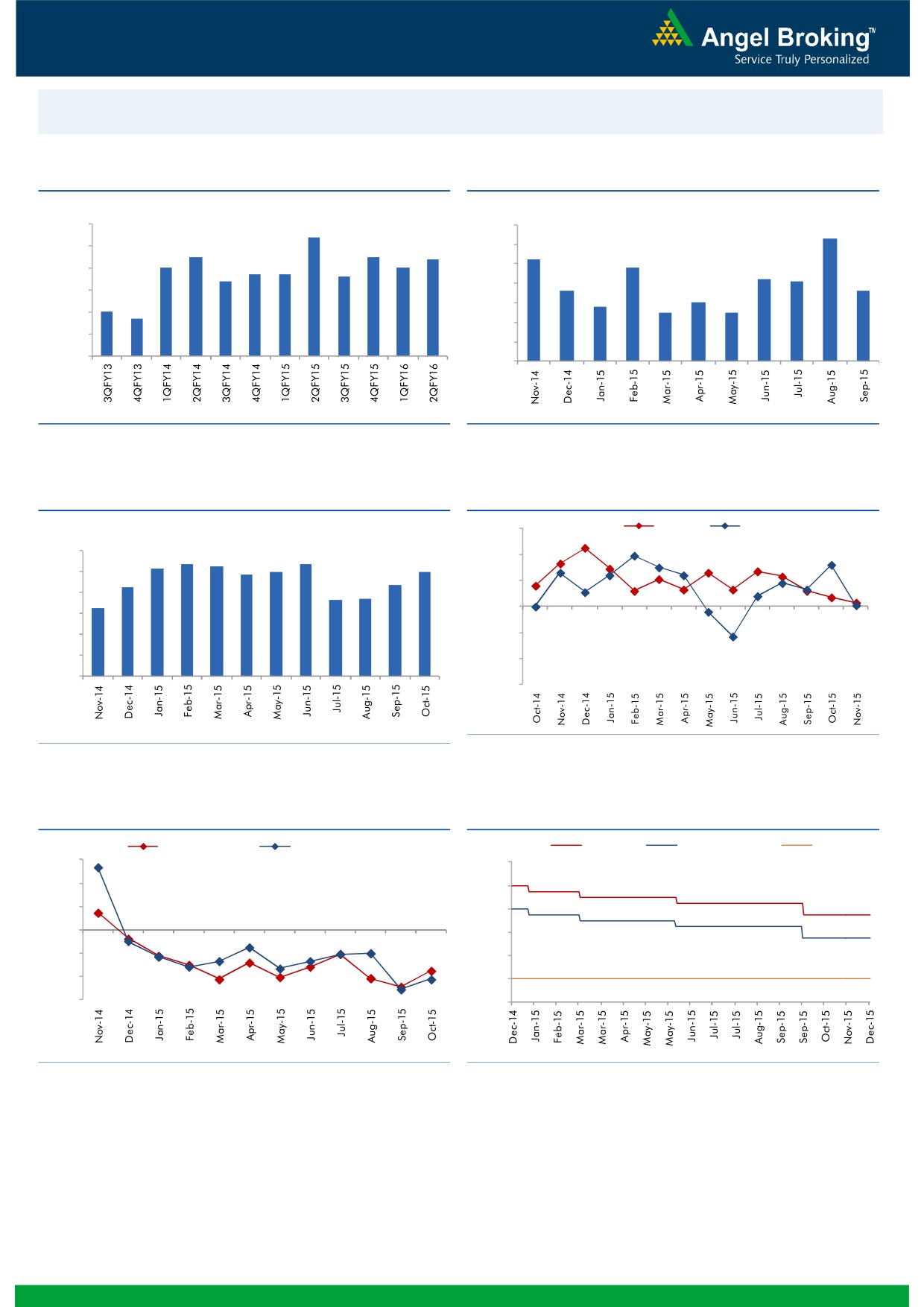 Exhibit 1: Quarterly GDP trends
Source: CSO, Angel Research
Source: MOSPI, Angel Research
Exhibit 3: Monthly CPI inflation trends
Exhibit 4: Manufacturing and services PMI
Source: Market, Angel Research; Note: Level above 50 indicates expansion
Source: MOSPI, Angel Research
Exhibit 5: Exports and imports growth trends
Exhibit 6: Key policy rates
Source: Bloomberg, Angel Research
Source: RBI, Angel Research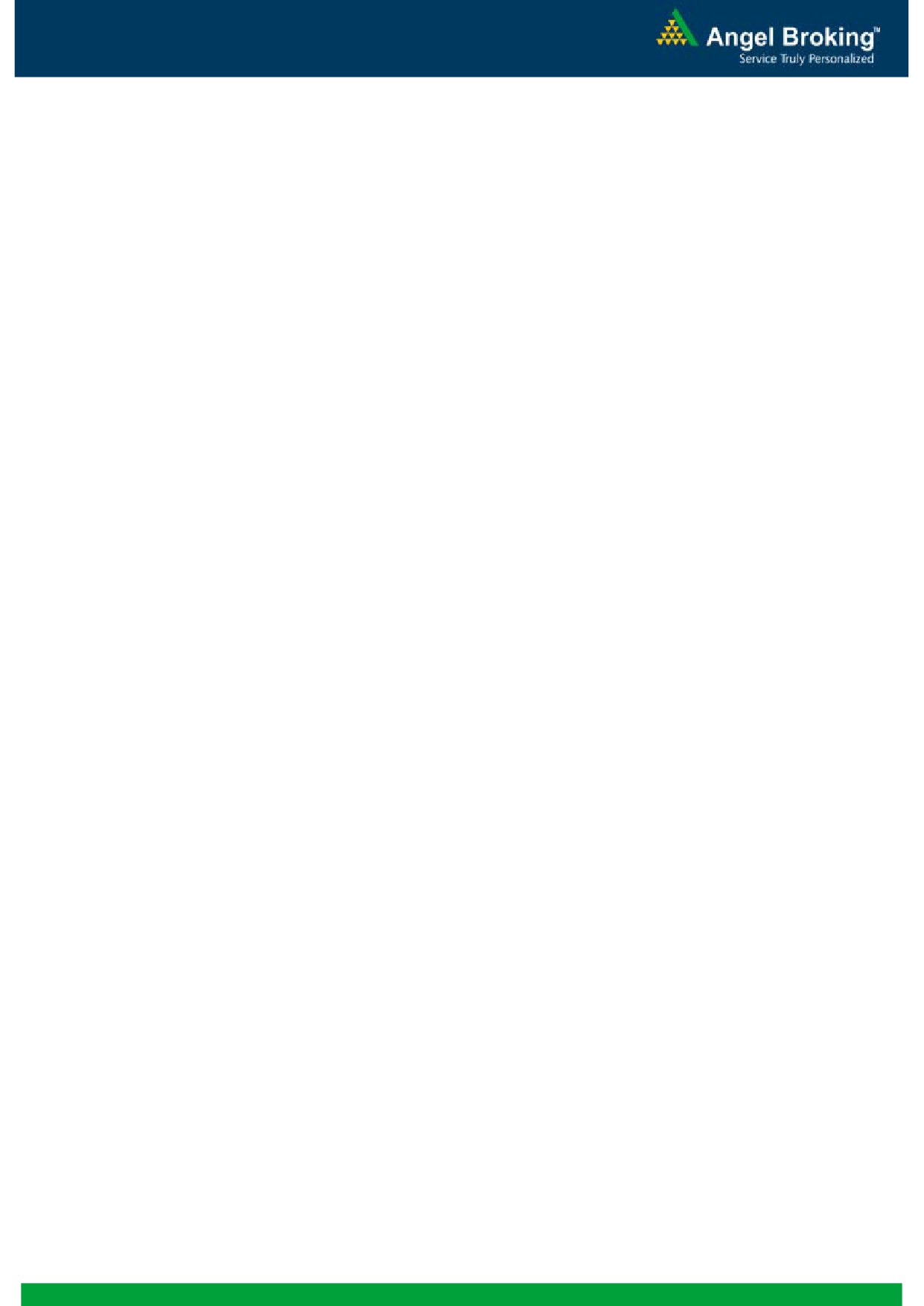 Research Team Tel: 022 - 39357800
Angel Broking Private Limited (hereinafter referred to as "Angel") is a registered Member of National Stock Exchange of India Limited,
Bombay Stock Exchange Limited and Metropolitian Stock Exchange of India Limited. It is also registered as a Depository Participant with
CDSL and Portfolio Manager with SEBI. It also has registration with AMFI as a Mutual Fund Distributor. Angel Broking Private Limited is a
registered entity with SEBI for Research Analyst in terms of SEBI (Research Analyst) Regulations, 2014 vide registration number
INH000000164. Angel or its associates has not been debarred/ suspended by SEBI or any other regulatory authority for accessing
/dealing in securities Market. Angel or its associates including its relatives/analyst do not hold any financial interest/beneficial ownership
of more than 1% in the company covered by Analyst. Angel or its associates/analyst has not received any compensation / managed or co
-managed public offering of securities of the company covered by Analyst during the past twelve months. Angel/analyst has not served as
an officer, director or employee of company covered by Analyst and has not been engaged in market making activity of the company
This document is solely for the personal information of the recipient, and must not be singularly used as the basis of any investment
decision. Nothing in this document should be construed as investment or financial advice. Each recipient of this document should make
such investigations as they deem necessary to arrive at an independent evaluation of an investment in the securities of the companies
referred to in this document (including the merits and risks involved), and should consult their own advisors to determine the merits and
risks of such an investment.
Reports based on technical and derivative analysis center on studying charts of a stock's price movement, outstanding positions and
trading volume, as opposed to focusing on a company's fundamentals and, as such, may not match with a report on a company's
The information in this document has been printed on the basis of publicly available information, internal data and other reliable sources
believed to be true, but we do not represent that it is accurate or complete and it should not be relied on as such, as this document is for
general guidance only. Angel Broking Pvt. Limited or any of its affiliates/ group companies shall not be in any way responsible for any
loss or damage that may arise to any person from any inadvertent error in the information contained in this report. Angel Broking Pvt.
Limited has not independently verified all the information contained within this document. Accordingly, we cannot testify, nor make any
representation or warranty, express or implied, to the accuracy, contents or data contained within this document. While Angel Broking
Pvt. Limited endeavors to update on a reasonable basis the information discussed in this material, there may be regulatory, compliance,
or other reasons that prevent us from doing so.
This document is being supplied to you solely for your information, and its contents, information or data may not be reproduced,
redistributed or passed on, directly or indirectly.
Neither Angel Broking Pvt. Limited, nor its directors, employees or affiliates shall be liable for any loss or damage that may arise from or
in connection with the use of this information.
Note: Please refer to the important 'Stock Holding Disclosure' report on the Angel website (Research Section). Also, please refer to the
latest update on respective stocks for the disclosure status in respect of those stocks. Angel Broking Pvt. Limited and its affiliates may have
investment positions in the stocks recommended in this report.