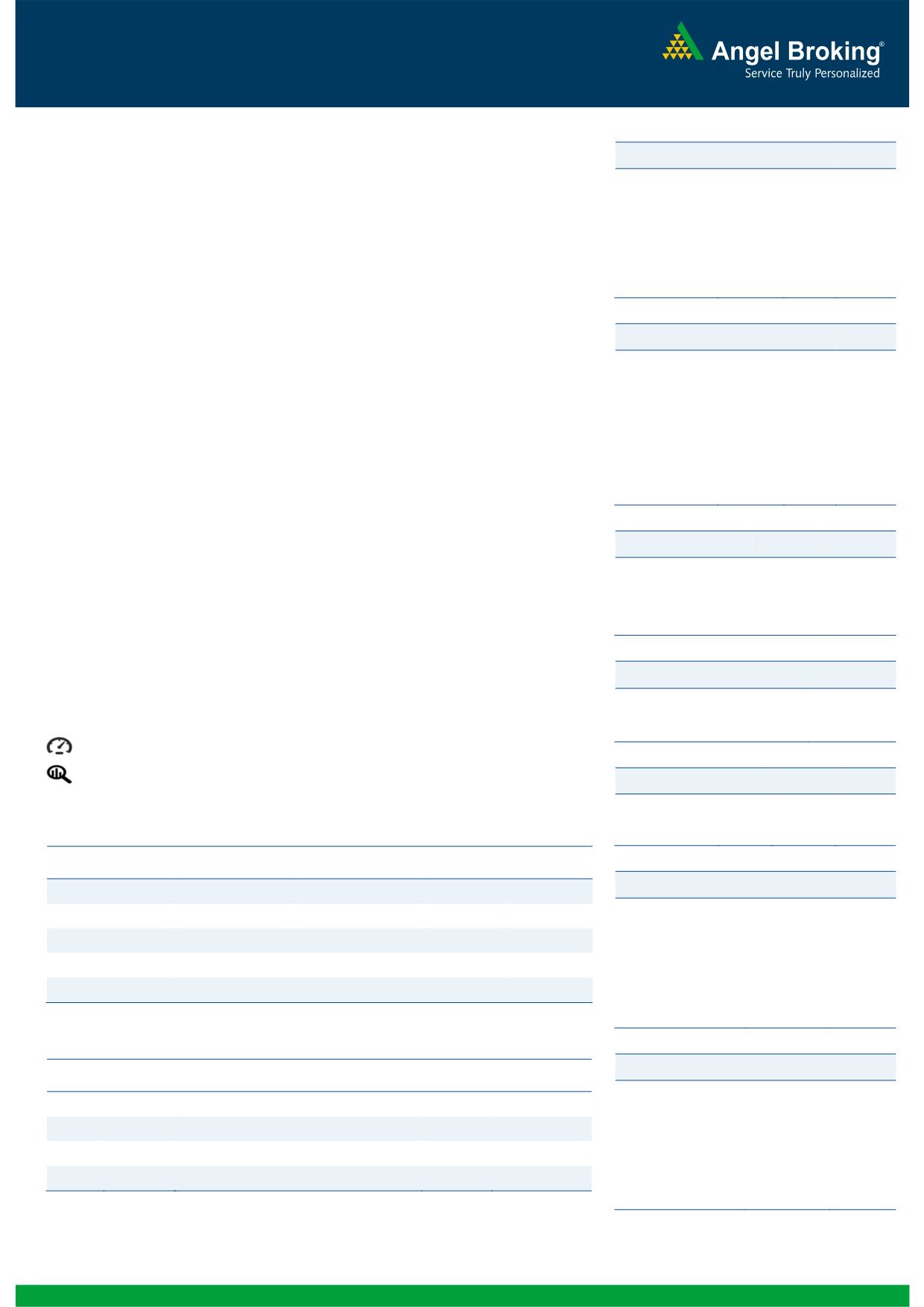 Indian Markets are expected to open flat tracking SGX Nifty.
Equity markets and U.S. dollar traded lower Friday, while gold soared higher on the
heels of release of Employment report, key piece of employment data that Fed
considers for monetary policy. The report showed that U.S. economy created fewest
jobs in more than 5 years in May as employment in manufacturing, mining and
construction sectors fell sharply. Payrolls only increased by 38,000 jobs last month,
below the consensus forecast of 164,000.
Majority of European markets ended Friday's session in negative territory, after the
U.S. job growth for May came in weaker than anticipated. FTSE also gave up its
earlier gains, but ended in positive territory as European markets took hammering
following the dismal economic update from America. CIPS services purchasing
managers' index (PMI) showed a reading of 53.5 in May, up from 52.3 in April,
when activity rose at its slowest pace for over 3 years. A reading above 50 signals
growth. Mining majors Glencore and Anglo American closed in the green.
Indian markets hit fresh 7-month high intraday on Friday with Sensex reclaiming the
27,000 and Nifty 8,250 levels. However, profit booking in the last couple of hours
of trade pulled down the benchmarks as well as broader markets to end on a flat
note, despite all the positive global cues.

HDFC Ergo to acquire L&T Insurance arm for
`
551cr

India to invest
`
3.3 lakh cr on 3 new Dedicated Freight Corridors
Investor's Ready Reckoner
Key Domestic & Global Indicators
Stock Watch: Latest investment recommendations on 150+ stocks
Navkar Corporation Others
German Factory orders (MoM) (Apr)
BRC Retail Sales Monitor (YoY) (May)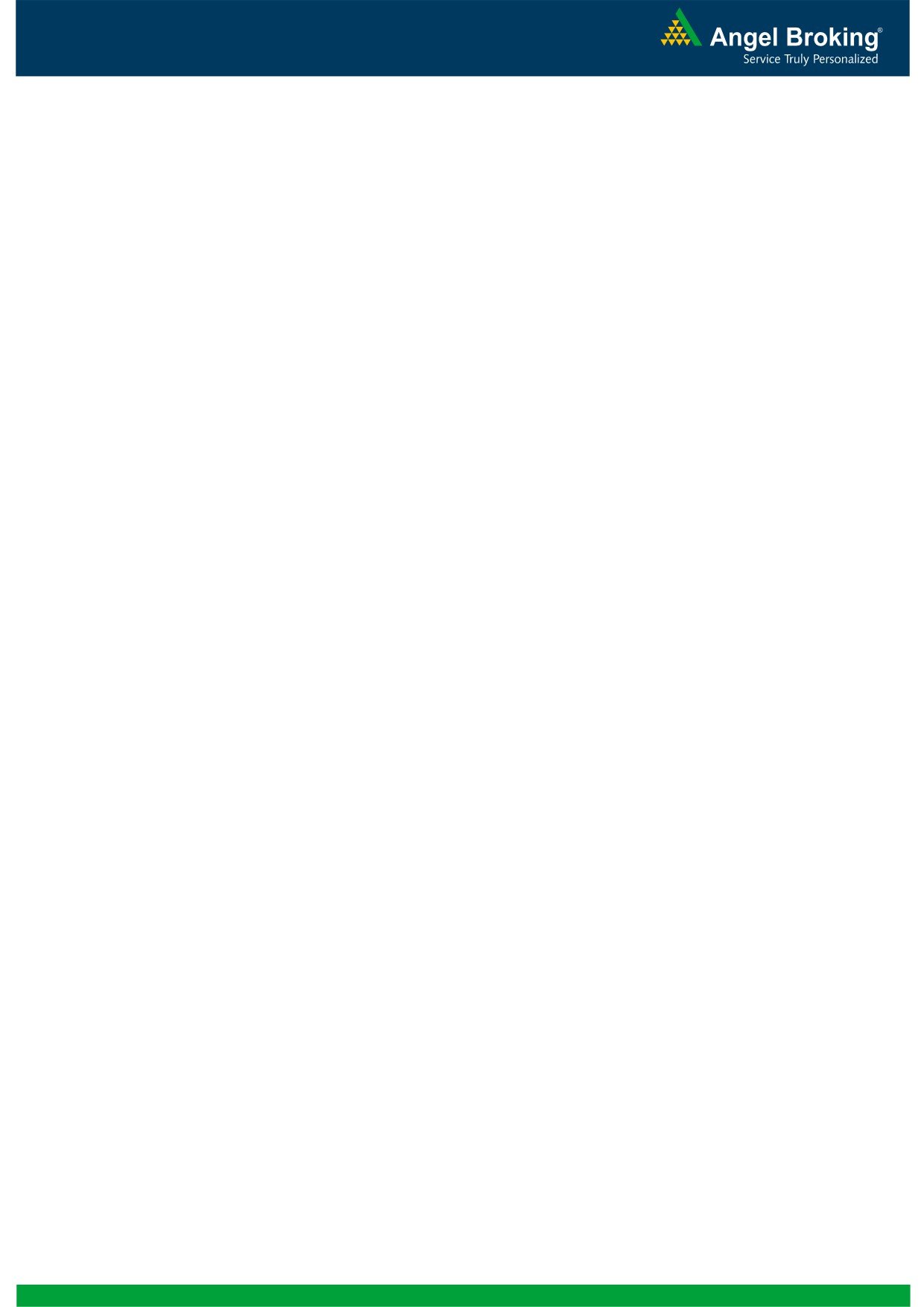 HDFC Ergo to acquire L&T Insurance arm for
`
551cr
HDFC Ergo (Joint Venture between home loan major HDFC and German insurer
Ergo International), has agreed to buy L&T General Insurance for
`
551cr. To
complete the acquisition process, HDFC Ergo has to apply to Insurance regulator,
IRDA and Competition Commission of India (CCI). The acquisition will help HDFC
Ergo become 3
rd
largest private general insurer, behind ICICI Lombard and Bajaj
Allianz General Insurance, over-taking Iffco Tokio.
This deal has been valued at 1.1x gross premium and 3.9x the book value of L&T
L&T General Insurance, part of India's largest engineering company L&T started its
operations in FY2011. It currently has ~28 offices and 800 employees. It earned
gross written premium of
`
483cr during FY2016, focusing mainly on private motor
and retail health insurance. It is the 14
th
largest player in the sector with 0.5%
market share. L&T General Insurance has 2,000 retail agents and sells policies
through L&T Finance branches. The Insurance company reported
`
102cr loss in
Earlier in 2013, L&T attempted to merge its general insurance subsidiary with
Future Generali Insurance but called off the plan due to differences over valuation.
HDFC Ergo (owned 51% by HDFC and 49% by Re-insurance giant Munich Re's
Ergo), operates out 108 branches spread across 91 cities. The company had gross
written premium of
`
3,467cr in FY2016, across motor, health, property and crops
insurance. It reported profit of
`
151cr during FY2016.
Our View: We expect this proposed acquisition to result in larger size, better
expertise for the combined entity. Further, this acquisition should lead to improved
cost efficiencies (on account of technology optimization, rationalization of offices)
in merged entity and benefit the policy holders on a whole.
This transaction would not majorly affect the consol. financials of the company
given the size of the business and transaction, but this development is very much
in-line with L&T management's long-term strategy to divest its non-core assets. L&T
Management had guided in 4QFY2016 analyst meet that they intend to divest
stake in their Insurance arm.
We continue to maintain BUY rating on L&T with price target of
`
1,700.
India to invest
`
3.3 lakh cr on 3 new Dedicated Freight Corridors
In this year's Railway Budget 3 new Railway corridors were announced, namely,
2,328km North-South corridor (between Delhi-Chennai);
corridor (between Kolkata-Mumbai); and 1,114km East Coast corridor (between
Kharagpur-Vijaywada). The proposed
5,500km long new corridors would
supplement the existing plans to lay 3,300km of long 2 Dedicated Freight
Feasibility study of the 3 corridors has been completed and submitted by RITES
(consultancy firm). The 3 corridors are expected to be developed at cost of
`
3.3
lakh cr in the ~8 years. This is in extension to the
`
82,000cr DFC plan being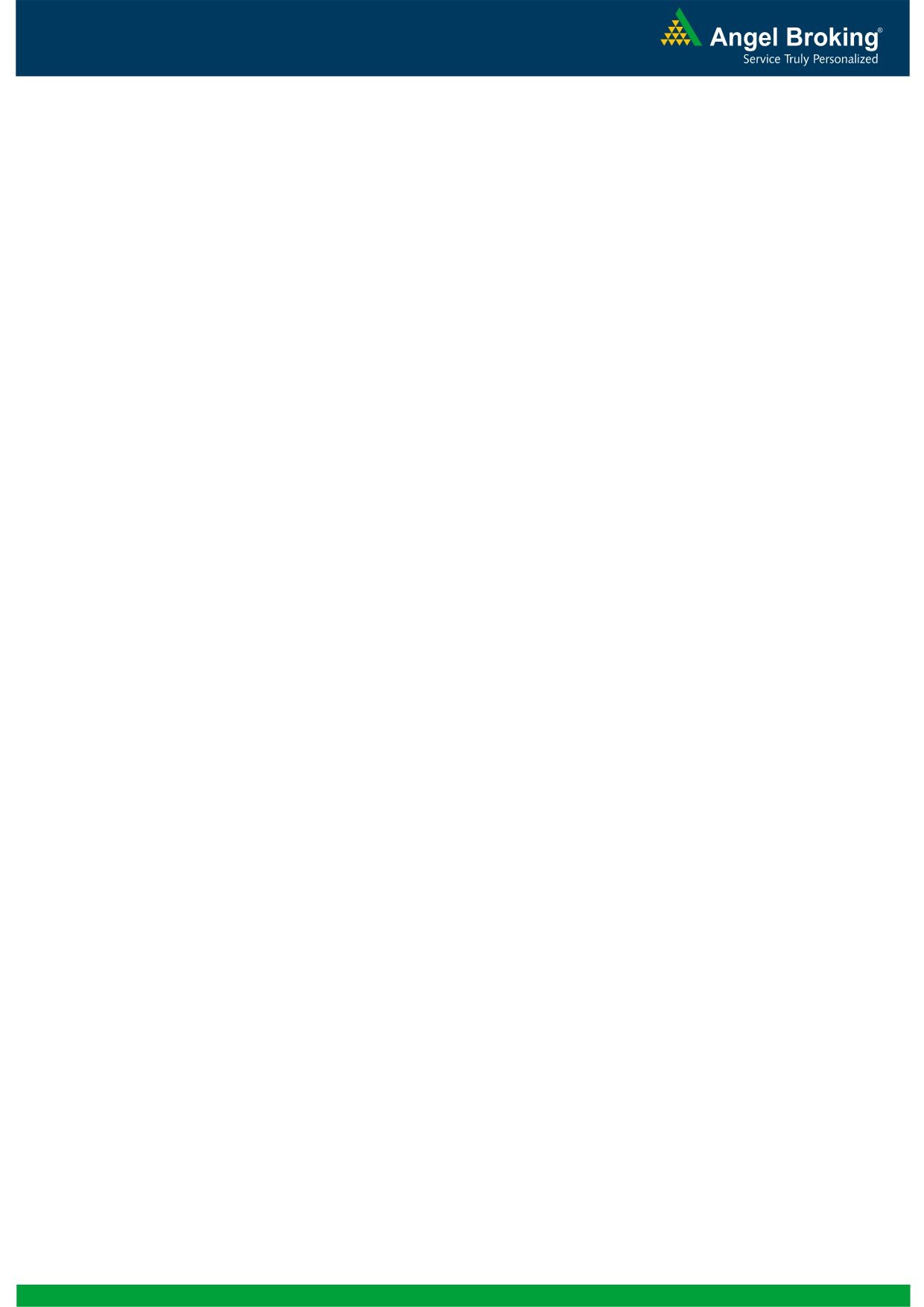 Dedicated Freight Corridor Corporation (DFCC) has not shared any details of the
funding plan. However, top management of DFCC has highlighted that- Earnings
from the freight carried by DFCC will go to Indian Railways. Railways will then
share with us ~35-40% of the apportioned earnings as Track Access Charges
(TACs), which could be used for the next round of capex. We sense that Railways
could explore Bond markets, funding from JICA/ WB/ ADB and other financing
avenues to address funding shortfall for the proposed capex.
DFCC is soon expected to place total contracts worth
`
10,000cr in FY2017,
including 2 contracts worth
`
2,300cr for works on Saharanpur-Ludhiana and
Khurja-Dadri sections.
`
900cr contract is expected to be issued for Kanpur-
Mughalsarai section of Eastern DFCC. With entire funding tied-up and contracts in
place, entire DFCC project would be implemented in phases between Mar-18 and
We expect this to be a positive announcement for Infrastructure/ Construction
companies, like L&T (management claims 75-80% of market share for projects
awarded in FY2016), Gammon, Tata Projects, IVRCL, Simplex amongst other
Economic and Political News

Govts of Telangana, US' California sign MoU, pledge cooperation

India, US to identify new ways in defence cooperation

Services growth declines to 6-month low in May: PMI

Aramco, Total, Shell eye entry into retail fuel market: Pradhan

Pradhan says govt won't come in way of ONGC-GSPC deal

Reliance Industries restarts PTA plants at Dahej

Future Consumer plans to raise
`
134cr from IFC

Adani Enterprise may withdraw from Australian coal mine project: Report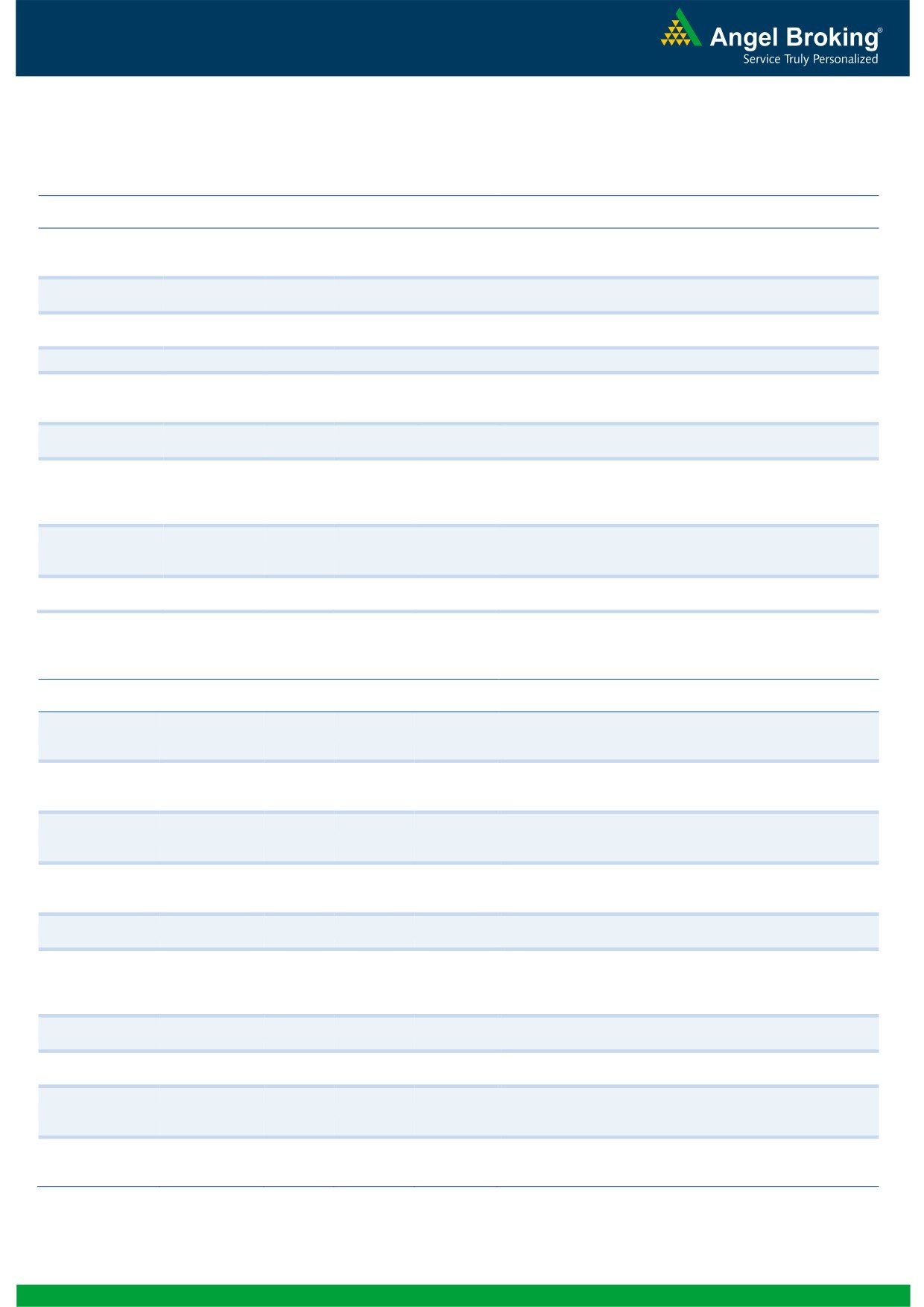 To outpace battery industry growth due to better technological
products leading to market share gains in both the
automotive OEM and replacement segments.
Uptick in defense capex by government, coupled with BELs
strong market positioning, indicate good times ahead for BEL.
Strong product pipeline, (82 ANDAs are pending approvals),
new product launches, strong earnings growth potential.
Stock is trading at attractive valuations & factors all bad news.
Strong visibility for a robust 20% earnings trajectory, coupled
with high quality of earnings on account of high quality retail
business and strategic focus on highly rated corporates.
Back on the growth trend, expect a long term growth of 14%
to be a US$20bn in FY2020.
Continues to grow its retail loan book at healthy pace with
improvement in asset quality. Expect LICHF to post a healthy
loan book which is likely to reflect in a strong earnings
Huge bid pipeline of re-development works at Delhi and
other State Governments and opportunity from Smart City,
positions NBCC to report strong growth, going forward.
Strong market positioning within the domestic AC markets to
continue, EMP business set to revive
Source: Company, Angel Research
Among the top 4 players in the consumer durables segment.
Improved profitability backed by turn around in E&P segment.
Strong order book lends earnings visibility.
Favourable outlook for AC industry to augur well for Cooling
products business. EMPPAC division's profitability to improve
once operating environment turns around.
With a focus on the low and medium income (LMI) consumer
segment, the company has increased its presence in tier-II &
III cities where the growth opportunity is immense.
Strong loan growth backed by diversified loan portfolio and
adequate CAR. ROE & ROA likely to remain decent as risk of
dilution remains low. Attractive valuations considering growth.
Commencement of new projects, downtrend in the interest
rate cycle, to lead to stock re-rating
Economic recovery to have favourable impact on advertising
& circulation revenue growth. Further, the acquisition of a
radio business (Radio City) would also boost the company's
Speedier execution and speedier sales, strong revenue
visibility in short-to-long run, attractive valuations
Massive capacity expansion along with rail advantage at ICD
as well CFS augurs well for the company
Earnings boost on back of stable material prices and
favourable pricing environment. Valuation discount to peers
provides additional comfort
Strong brands and distribution network would boost growth
going ahead. Stock currently trades at an inexpensive
Source: Company, Angel Research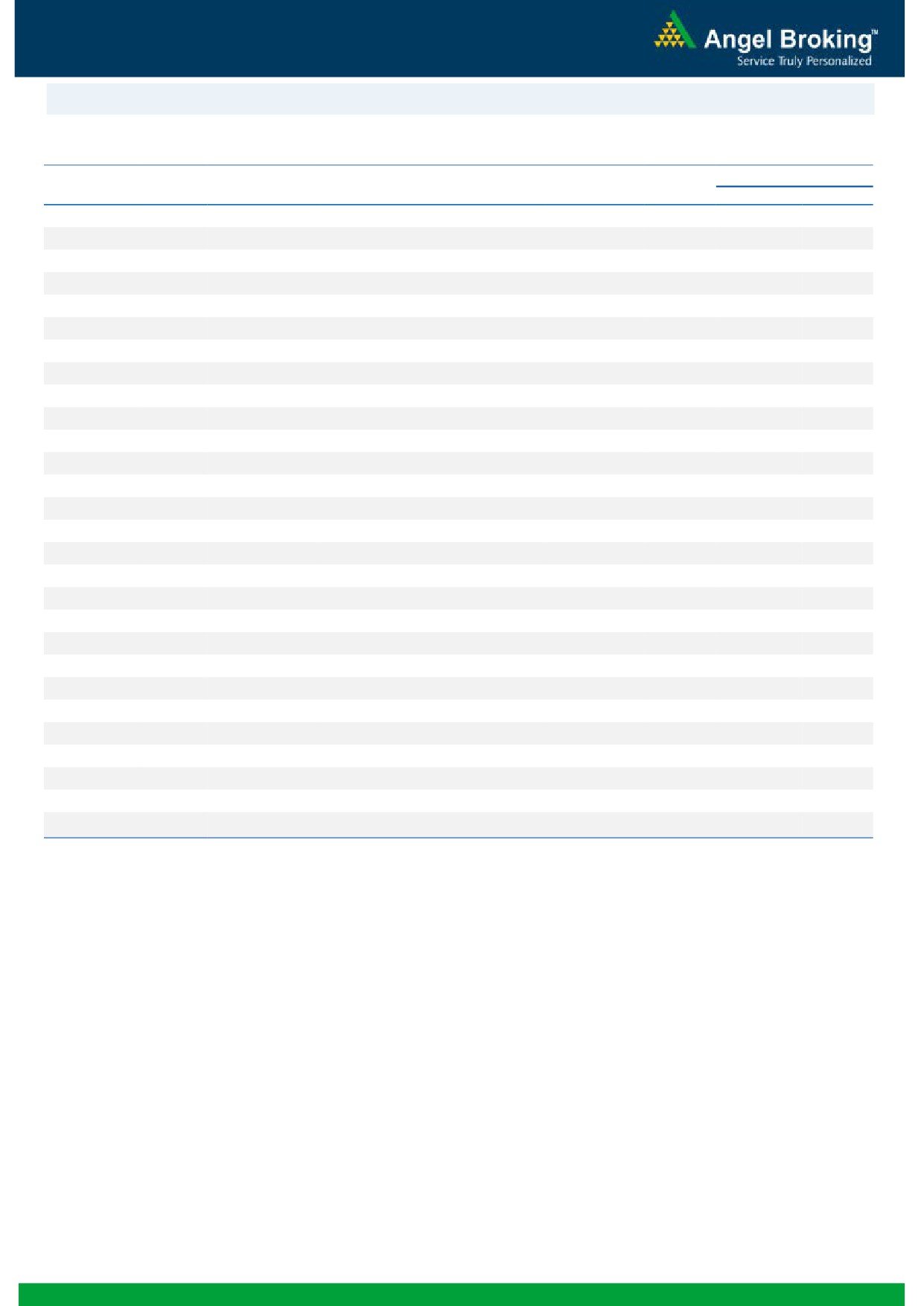 Global economic events release calendar
Industrial Production (YoY)
Consumer Price Index (YoY)
Industrial Production YoY
Industrial Production (YoY)
Monthly Wholesale Prices YoY%
Producer Price Index (mom)
Consumer price index (mom)
Euro-Zone Consumer Confidence
Source: Bloomberg, Angel Research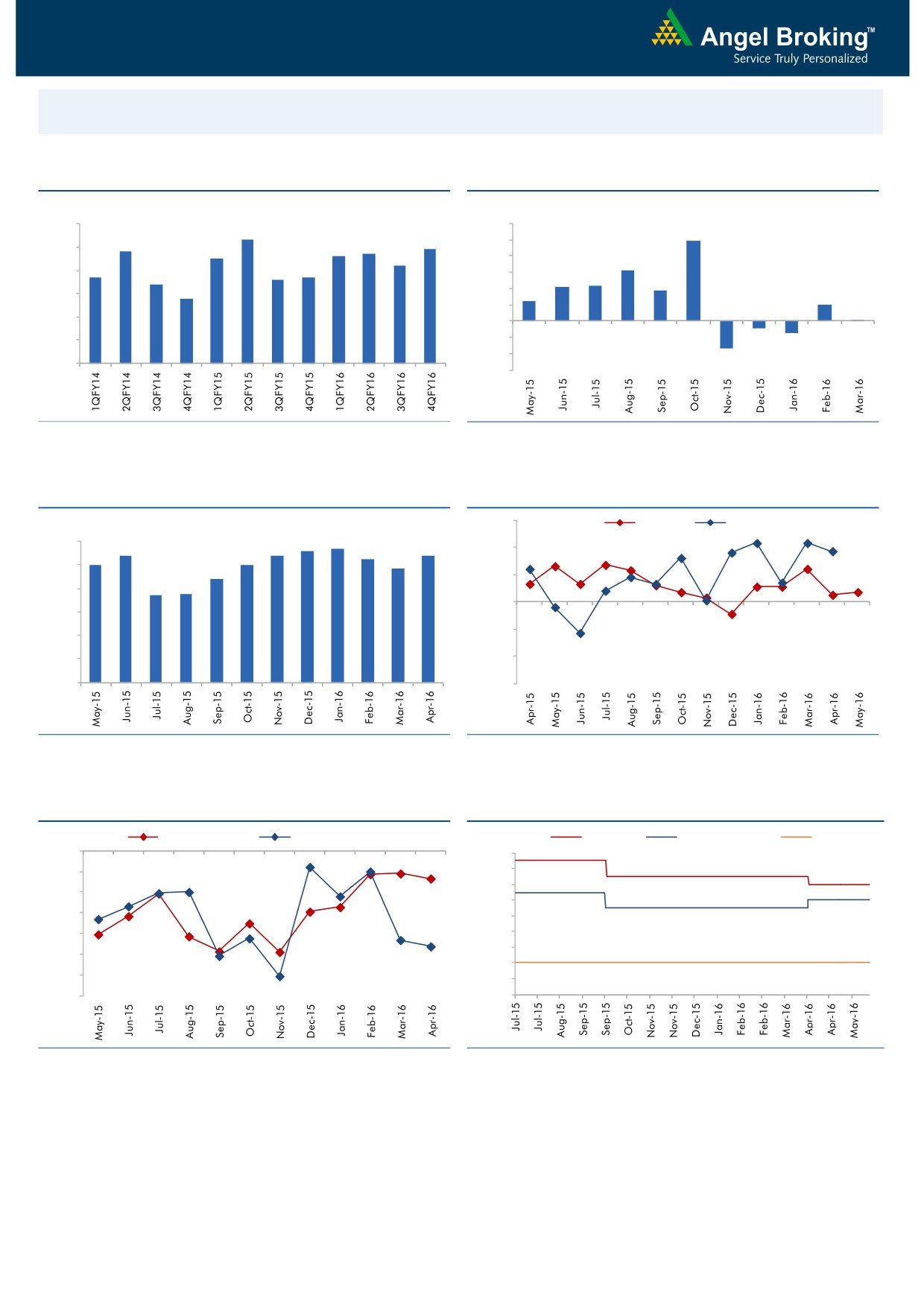 Exhibit 1: Quarterly GDP trends
Source: CSO, Angel Research
Source: MOSPI, Angel Research
Exhibit 3: Monthly CPI inflation trends
Exhibit 4: Manufacturing and services PMI
Source: MOSPI, Angel Research
Source: Market, Angel Research; Note: Level above 50 indicates expansion
Exhibit 5: Exports and imports growth trends
Exhibit 6: Key policy rates
Source: Bloomberg, Angel Research
Source: RBI, Angel Research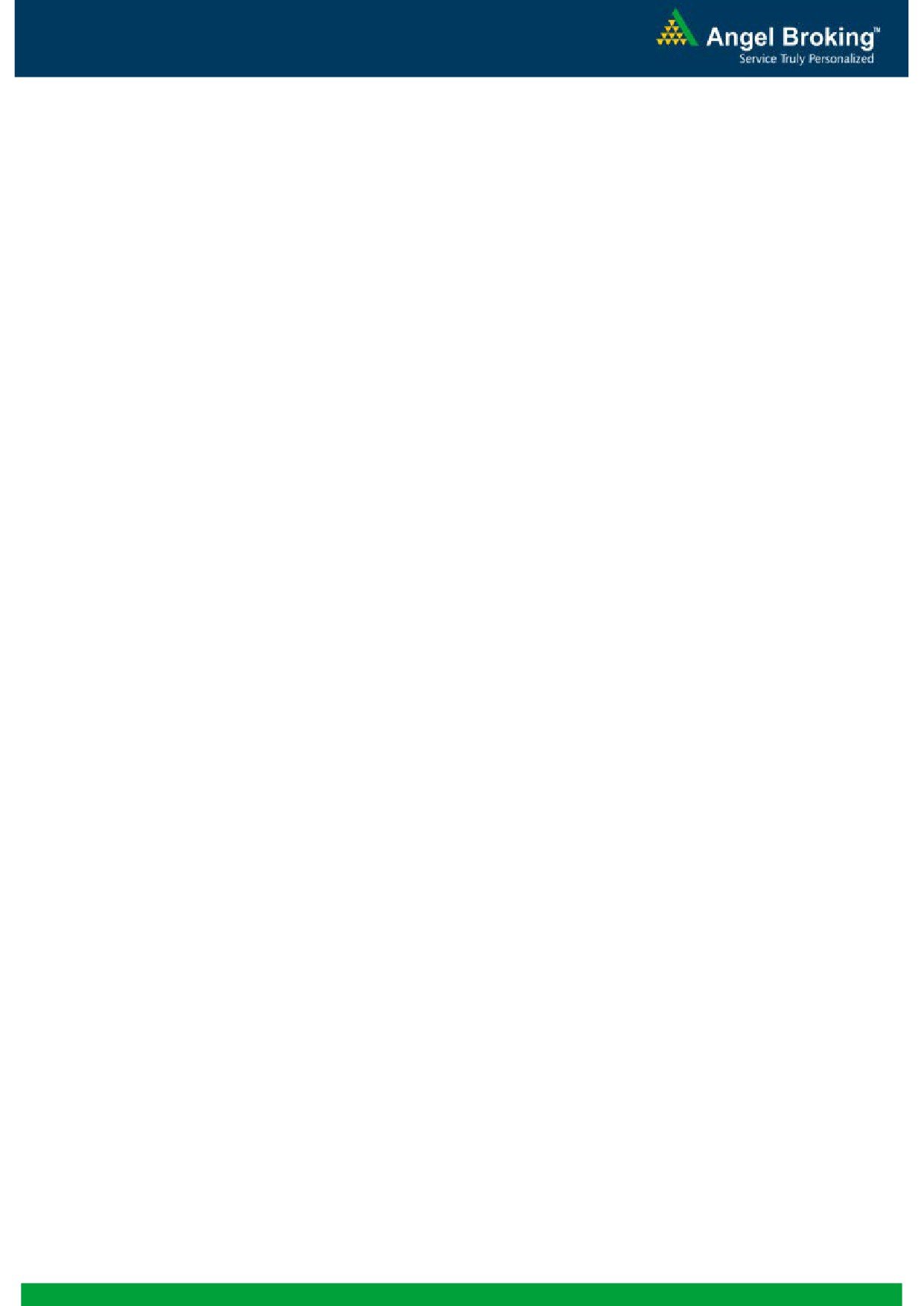 Research Team Tel: 022 - 39357800
Angel Broking Private Limited (hereinafter referred to as "Angel") is a registered Member of National Stock Exchange of India Limited,
Bombay Stock Exchange Limited and Metropolitian Stock Exchange of India Limited. It is also registered as a Depository Participant with
CDSL and Portfolio Manager with SEBI. It also has registration with AMFI as a Mutual Fund Distributor. Angel Broking Private Limited is a
registered entity with SEBI for Research Analyst in terms of SEBI (Research Analyst) Regulations, 2014 vide registration number
INH000000164. Angel or its associates has not been debarred/ suspended by SEBI or any other regulatory authority for accessing
/dealing in securities Market. Angel or its associates including its relatives/analyst do not hold any financial interest/beneficial ownership
of more than 1% in the company covered by Analyst. Angel or its associates/analyst has not received any compensation / managed or co
-managed public offering of securities of the company covered by Analyst during the past twelve months. Angel/analyst has not served as
an officer, director or employee of company covered by Analyst and has not been engaged in market making activity of the company
This document is solely for the personal information of the recipient, and must not be singularly used as the basis of any investment
decision. Nothing in this document should be construed as investment or financial advice. Each recipient of this document should make
such investigations as they deem necessary to arrive at an independent evaluation of an investment in the securities of the companies
referred to in this document (including the merits and risks involved), and should consult their own advisors to determine the merits and
risks of such an investment.
Reports based on technical and derivative analysis center on studying charts of a stock's price movement, outstanding positions and
trading volume, as opposed to focusing on a company's fundamentals and, as such, may not match with a report on a company's
The information in this document has been printed on the basis of publicly available information, internal data and other reliable sources
believed to be true, but we do not represent that it is accurate or complete and it should not be relied on as such, as this document is for
general guidance only. Angel Broking Pvt. Limited or any of its affiliates/ group companies shall not be in any way responsible for any
loss or damage that may arise to any person from any inadvertent error in the information contained in this report. Angel Broking Pvt.
Limited has not independently verified all the information contained within this document. Accordingly, we cannot testify, nor make any
representation or warranty, express or implied, to the accuracy, contents or data contained within this document. While Angel Broking
Pvt. Limited endeavors to update on a reasonable basis the information discussed in this material, there may be regulatory, compliance,
or other reasons that prevent us from doing so.
This document is being supplied to you solely for your information, and its contents, information or data may not be reproduced,
redistributed or passed on, directly or indirectly.
Neither Angel Broking Pvt. Limited, nor its directors, employees or affiliates shall be liable for any loss or damage that may arise from or
in connection with the use of this information.
Note: Please refer to the important 'Stock Holding Disclosure' report on the Angel website (Research Section). Also, please refer to the
latest update on respective stocks for the disclosure status in respect of those stocks. Angel Broking Pvt. Limited and its affiliates may have
investment positions in the stocks recommended in this report.