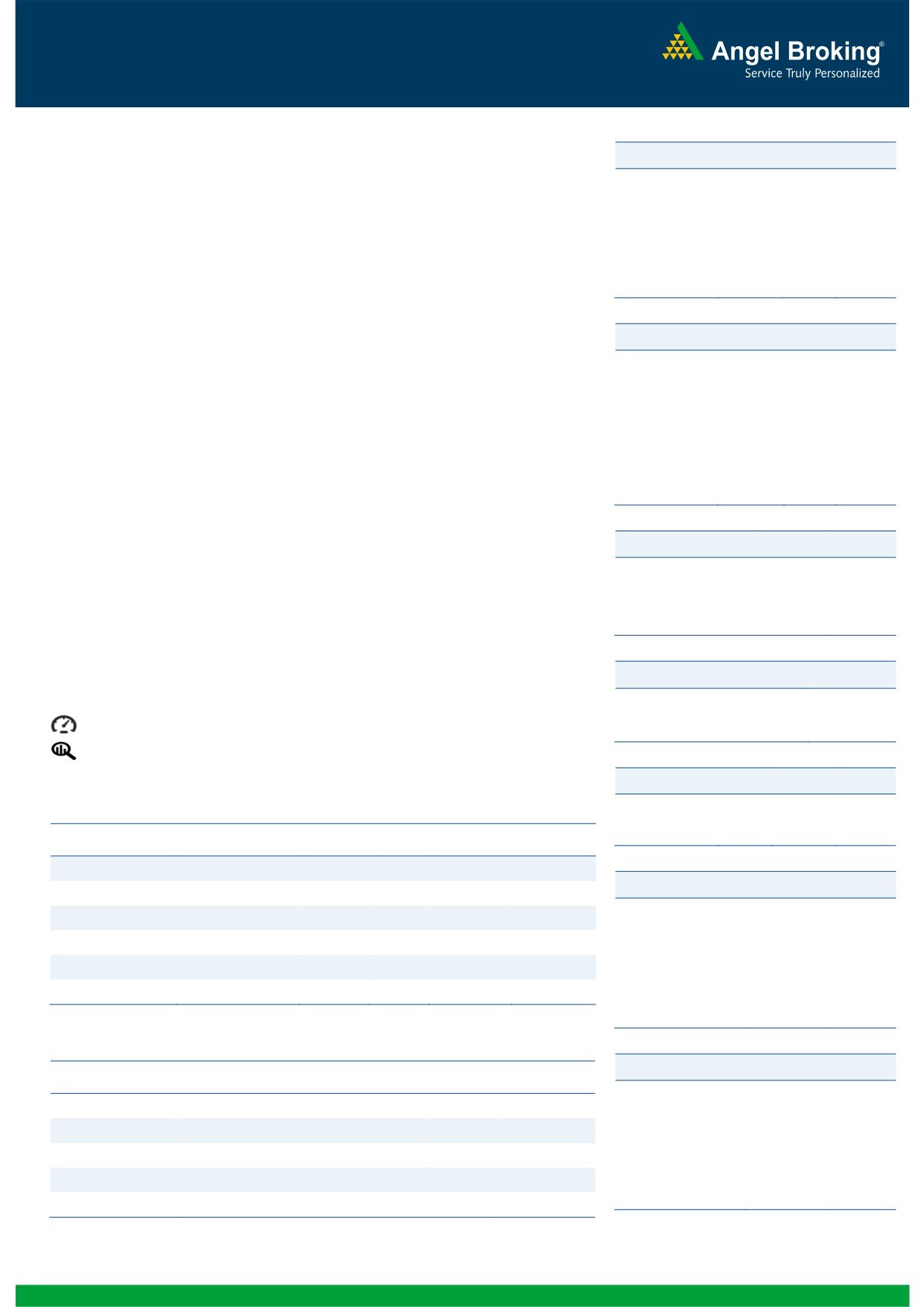 Indian markets are likely to open flat with negative bias tracking SGX Nifty.
US stocks slipped on Tuesday after stronger than expected US consumer confidence
data stoked concerns about potential Fed rate hike this year and technology stocks
dragged. Apple was down just under 1% after EU antitrust regulators ordered the
iPhone maker to pay about $14.5bn in back taxes to Irish government.
London's leading shares dipped in Tuesday afternoon trading to close in negative
territory, with mining stocks leading the downward trend. Mining firms weighed on
the market as the price of copper dropped to 10-week low. Antofagasta shares fell
5.5%, while Rio Tinto slid 4.7%. Primark owner Associated British Foods was biggest
gainer on the index, gaining 3.4%.
Nifty ended at 16-month closing high on Tuesday, tracking positive global cues and
due to improved FII inflow despite likely Fed rate hike. Market sentiment was also
boosted after RBI's optimistic statement, saying that the economy is likely to grow at
7.6% in FY17, though it quashed hopes of further repo rate cut in its annual report.
Market gained for 3
rd
consecutive session. Sensex was up 440pts to end at fresh

Green panel clears SAIL's
`
5,419cr modernization plans

Indian Oil raises oil import from Iran to 5MT for FY2017
Investor's Ready Reckoner
Key Domestic & Global Indicators
Stock Watch: Latest investment recommendations on 150+ stocks
Navkar Corporation Others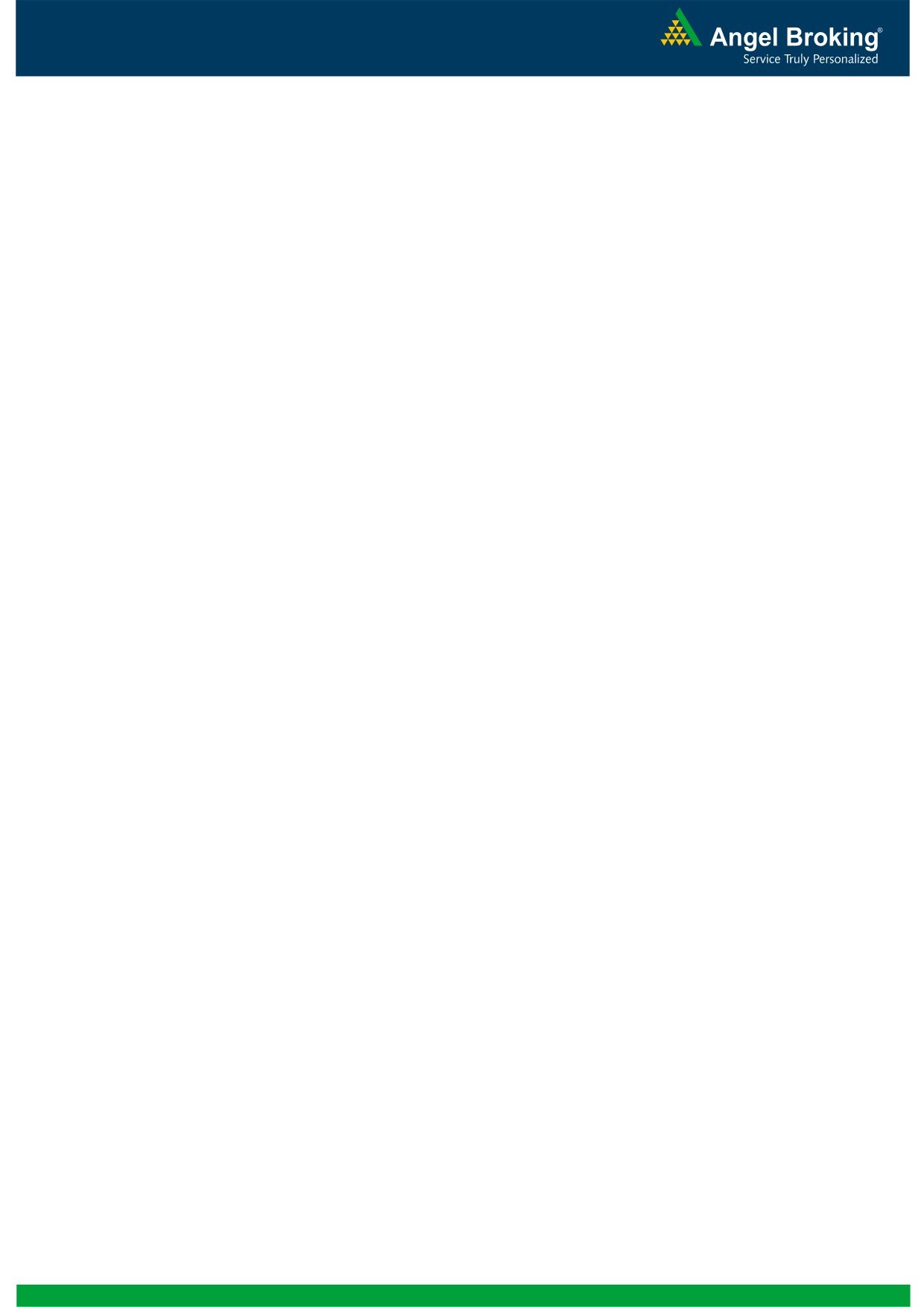 Green panel clears SAIL's
`
5,419cr modernization plans
Central Green panel has given Environment Clearance (EC) to Steel Authority of
India Ltd's (SAIL)
`
5,419cr expansion and modernisation project for its Rourkela
plant at Odisha. SAIL has proposed modernisation of its Rourkela Steel Plant (RSP)
by setting up new hot strip mill with 3MTPA (million tonnes per annum) production
capacity, beneficiation plant of 3.3MTPA and pellet plant of 2MTPA. It also seeks
to enhance production capacity of special plates from 0.003 to 0.015 MTPA within
the premise of RSP. SAIL's proposal was examined in recent Expert Appraisal
Committee (EAC) meeting, which comes under Environment Ministry.
The ore for new plants would be procured from captive mines at Kiriburu,
Meghahatuburu, Bolani, Barsua and Gua in Odisha. Among specific conditions,
EAC has suggested that SAIL should install 24x7 air monitoring devices to control
air emissions and vehicular pollution due to transportation of raw material and
SAIL has been asked to ensure green belt cover of over 33% of total project area
developed within plant premises. It has also been asked to make provision for
temporary housing structures for construction labour within the site with necessary
infrastructure and facilities.
At present, RSP has 4.5MTPA production capacity of hot metal and 4.2MTPA of
crude steel. It is SAIL's only plant that produce silicon steel for the power sector and
high quality pipes for the Oil and Gas sector. SAIL produces Iron and Steel at 5
integrated plants and 3 Special Steel plants, located in eastern & central regions.
Indian Oil raises oil import from Iran to 5MT for FY2017
Indian Oil Corp (IOCL), the nation's biggest oil firm, has raised crude Oil Import
from Iran to 4-fold (from 1.2MT in FY2016 to 5MT in FY2017) and has cleared
most of past payments as sanctions against Iran were eased.
India has steadily raised crude oil imports from Iran after US sanctions were lifted
in Jan-2016. Iran today is India's 4
th
biggest crude oil supplier. With lifting of
sanctions in Jan-2016, crude oil imports have steadily climbed. India imported
12.7MT of crude oil in FY2016, up from 11MT in the previous two fiscals.
IOC Director (Refineries) Sanjiv Singh said IOCL had paid $510mn out of the total
outstanding of $621mn due to Iran in past oil dues. Sanctions blocked payment
routes and dues had accumulated over the past couple of years. After accounting
for exchange variations, total outstanding due is only $55mn now.
This is a positive development for IOCL, as their input costs for refining could
slightly come down, once imports from Iran start gaining traction. We maintain
our Neutral rating on the stock.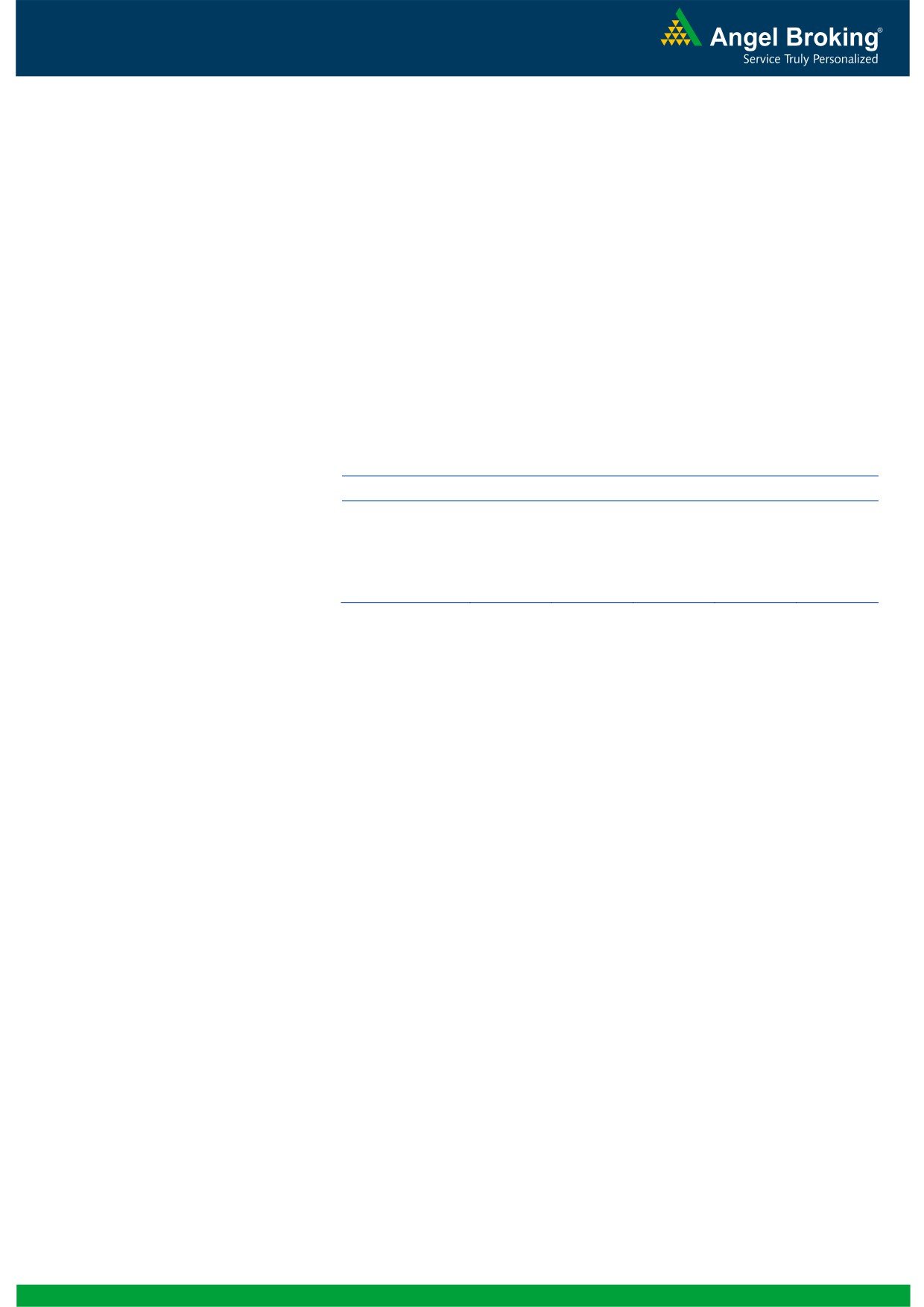 Economic and Political News

Maharashtra scraps 94 tenders of 14 irrigation projects under ACB probe

Govt raises minimum wage at
`
350 a day as union strike nears

Vehicle scrapping policy to provide
`
14k-cr benefit: Nitin Gadkari

Telangana govt's 'Mission Kakatiya' to get funding boost

Tata Motors lines up new vehicles; to phase out legacy products

IDBI Bank raises
`
1,500cr via tier I bonds

DLF close to 40% stake sale in rental assets arm

Rcom evaluating options regarding 700 MHz spectrum

Phoenix Mills looks to sell stakes in two malls
Quarterly Bloomberg Brokers Consensus Estimate
Bharat Petroleum Corp Ltd - Sep 1, 2016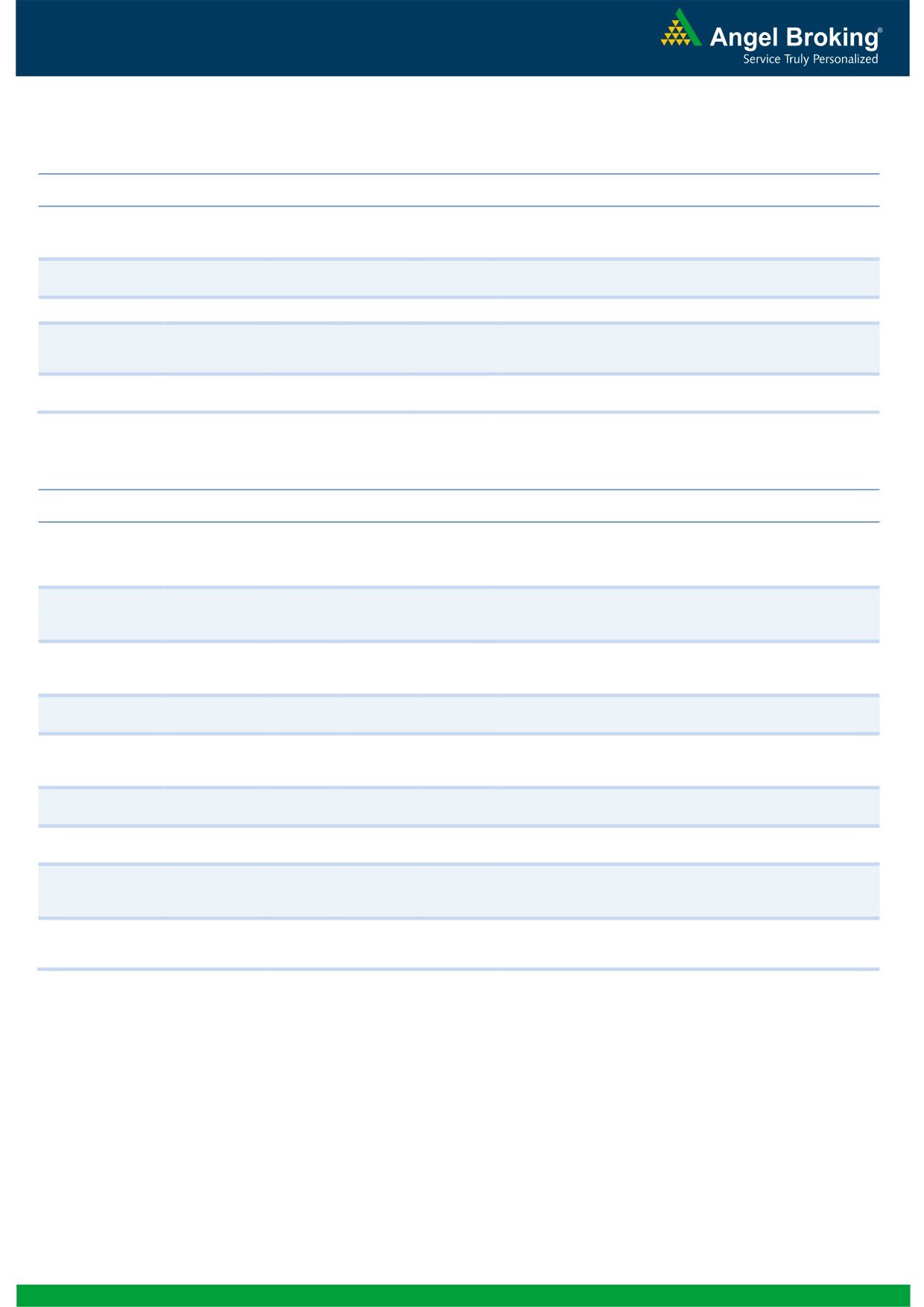 To outpace battery industry growth due to better technological
products leading to market share gains in both the automotive
OEM and replacement segments.
Uptick in defense capex by government, coupled with BELs
strong market positioning, indicate good times ahead for BEL.
Stock is trading at attractive valuations & factors all bad news.
Strong visibility for a robust 20% earnings trajectory, coupled
with high quality of earnings on account of high quality retail
business and strategic focus on highly rated corporates.
Back on the growth trend, expect a long term growth of 14% to
Source: Company, Angel Research
Favourable outlook for the AC industry to augur well for
Cooling products business which is out pacing the market
growth. EMPPAC division's profitability to improve once
operating environment turns around.
Strong loan growth backed by diversified loan portfolio and
adequate CAR. ROE & ROA likely to remain decent as risk of
dilution remains low. Attractive valuations considering growth.
Expectations of above average monsoon augurs well for
Goodyear India as it derives ~50% of its turnover from farm
Commencement of new projects, downtrend in the interest rate
cycle, to lead to stock re-rating
Economic recovery to have favourable impact on advertising &
circulation revenue growth. Further, the acquisition of a radio business
(Radio City) would also boost the company
`
s revenue growth.
Speedier execution and speedier sales, strong revenue visibility
in short-to-long run, attractive valuations
Massive capacity expansion along with rail advantage at ICD as
well CFS augurs well for the company
Earnings boost on back of stable material prices and favourable
pricing environment. Valuation discount to peers provides
Market leadership in Hindi news genre and no. 2 viewership
ranking in English news genre, exit from the radio business, and
anticipated growth in ad spends by corporates to benefit the stock.
Source: Company, Angel Research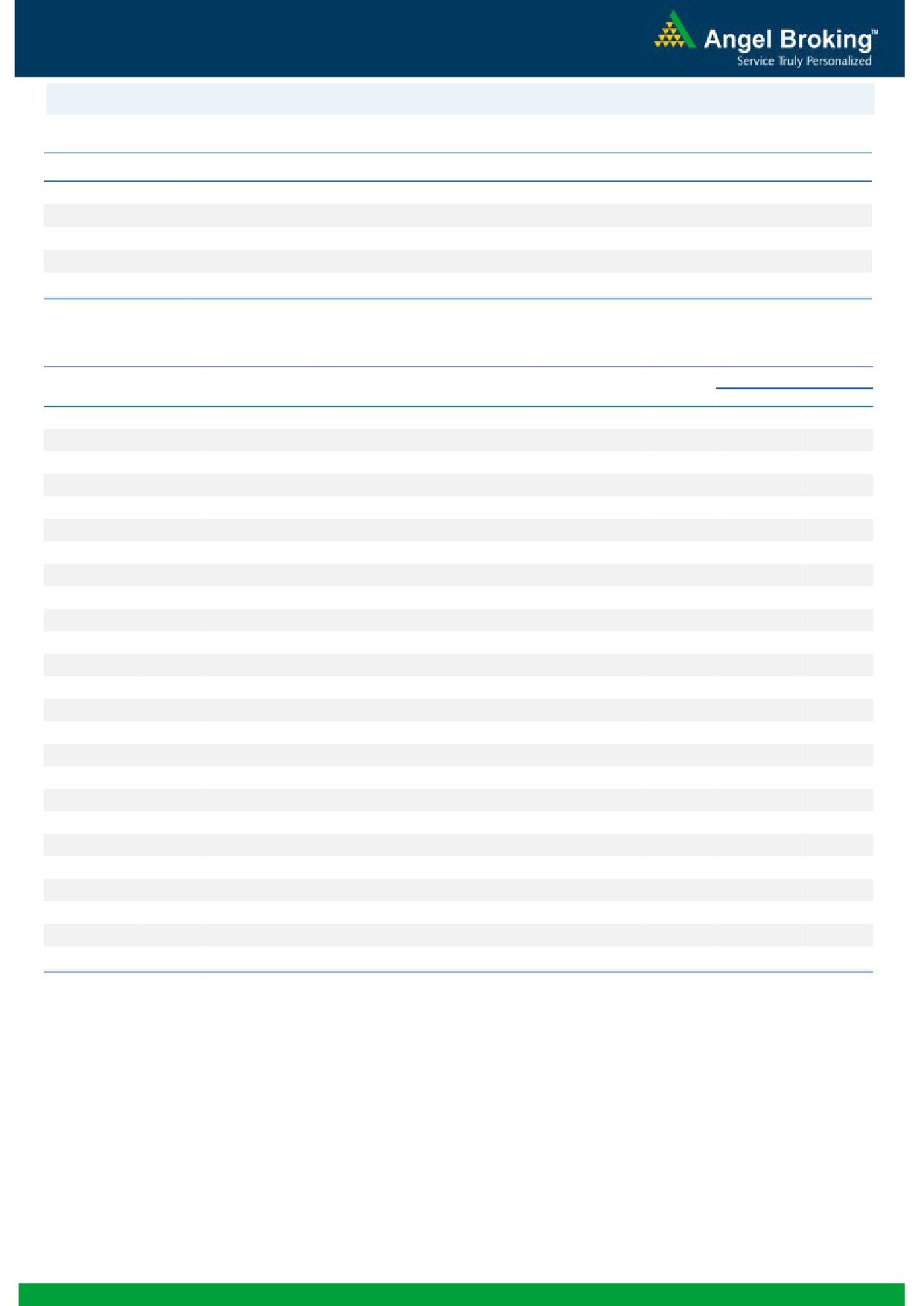 Source: Bloomberg, Angel Research
Global economic events release calendar
Unemployment change (000's)
Change in Nonfarm payrolls
Industrial Production (YoY)
ECB announces interest rates
Consumer Price Index (YoY)
Sep 13, 2016 5:30PM India
Industrial Production YoY
Industrial Production (YoY)
Monthly Wholesale Prices YoY%
Sep 15, 2016 2:30PM Euro Zone
Producer Price Index (mom)
Producer Price Index (mom)
Source: Bloomberg, Angel Research
Exhibit 1: Quarterly GDP trends
Source: CSO, Angel Research
Source: MOSPI, Angel Research
Exhibit 3: Monthly CPI inflation trends
Exhibit 4: Manufacturing and services PMI
Source: MOSPI, Angel Research
Source: Market, Angel Research; Note: Level above 50 indicates expansion
Exhibit 5: Exports and imports growth trends
Exhibit 6: Key policy rates
Source: Bloomberg, Angel Research
Source: RBI, Angel Research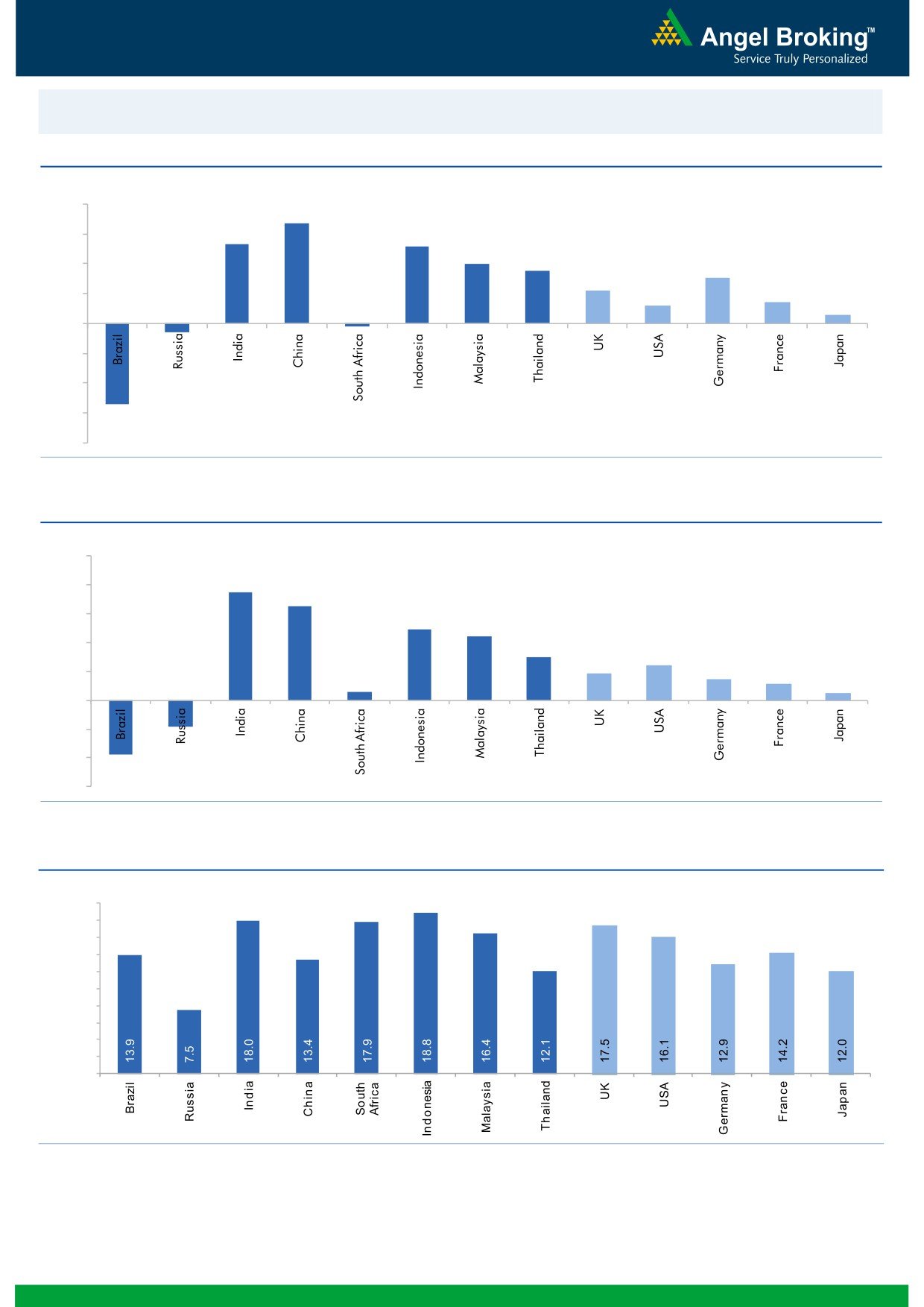 Exhibit 1: Latest quarterly GDP Growth (%, yoy) across select developing and developed countries
Source: Bloomberg, Angel Research
Exhibit 2: 2016 GDP Growth projection by IMF (%, yoy) across select developing and developed countries
Source: IMF, Angel Research
Exhibit 3: One year forward P-E ratio across select developing and developed countries
Source: IMF, Angel Research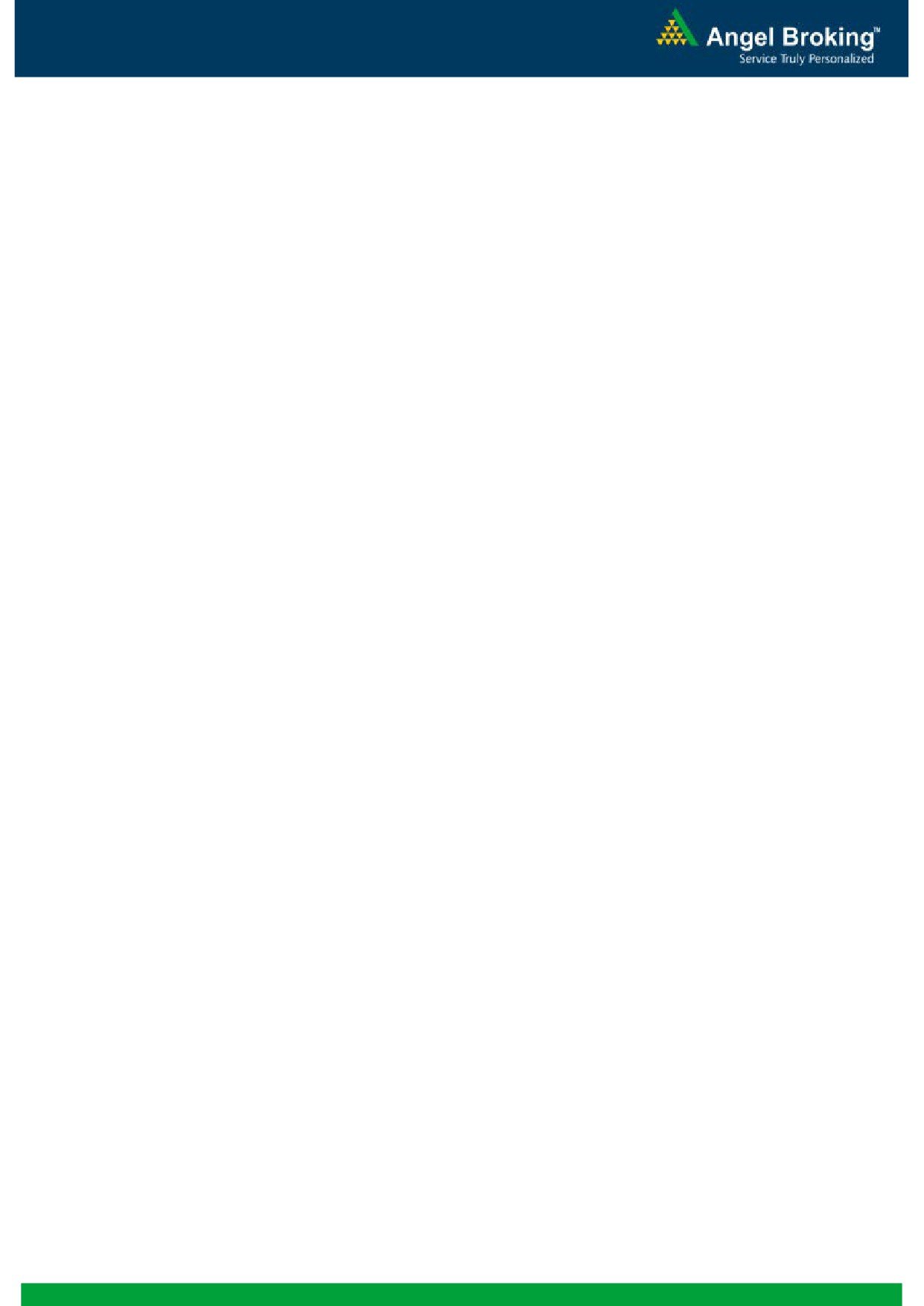 Research Team Tel: 022 - 39357800
Angel Broking Private Limited (hereinafter referred to as "Angel") is a registered Member of National Stock Exchange of India
Limited,Bombay Stock Exchange Limited and Metropolitan Stock Exchange Limited. It is also registered as a Depository Participant with
CDSL and Portfolio Manager with SEBI. It also has registration with AMFI as a Mutual Fund Distributor. Angel Broking Private Limited is a
registered entity with SEBI for Research Analyst in terms of SEBI (Research Analyst) Regulations, 2014 vide registration number
INH000000164. Angel or its associates has not been debarred/ suspended by SEBI or any other regulatory authority for accessing
/dealing in securities Market. Angel or its associates/analyst has not received any compensation / managed or
co-managed public offering of securities of the company covered by Analyst during the past twelve months.
This document is solely for the personal information of the recipient, and must not be singularly used as the basis of any investment
decision. Nothing in this document should be construed as investment or financial advice. Each recipient of this document should make
such investigations as they deem necessary to arrive at an independent evaluation of an investment in the securities of the companies
referred to in this document (including the merits and risks involved), and should consult their own advisors to determine the merits and
risks of such an investment.
Reports based on technical and derivative analysis center on studying charts of a stock's price movement, outstanding positions and
trading volume, as opposed to focusing on a company's fundamentals and, as such, may not match with a report on a company's
fundamentals. Investors are advised to refer the Fundamental and Technical Research Reports available on our website to evaluate the
The information in this document has been printed on the basis of publicly available information, internal data and other reliable
sources believed to be true, but we do not represent that it is accurate or complete and it should not be relied on as such, as this
document is for general guidance only. Angel Broking Pvt. Limited or any of its affiliates/ group companies shall not be in any way
responsible for any loss or damage that may arise to any person from any inadvertent error in the information contained in this report.
Angel Broking Pvt. Limited has not independently verified all the information contained within this document. Accordingly, we cannot
testify, nor make any representation or warranty, express or implied, to the accuracy, contents or data contained within this document.
While Angel Broking Pvt. Limited endeavors to update on a reasonable basis the information discussed in this material, there may be
regulatory, compliance, or other reasons that prevent us from doing so.
This document is being supplied to you solely for your information, and its contents, information or data may not be reproduced,
redistributed or passed on, directly or indirectly.
Neither Angel Broking Pvt. Limited, nor its directors, employees or affiliates shall be liable for any loss or damage that may arise from
or in connection with the use of this information.