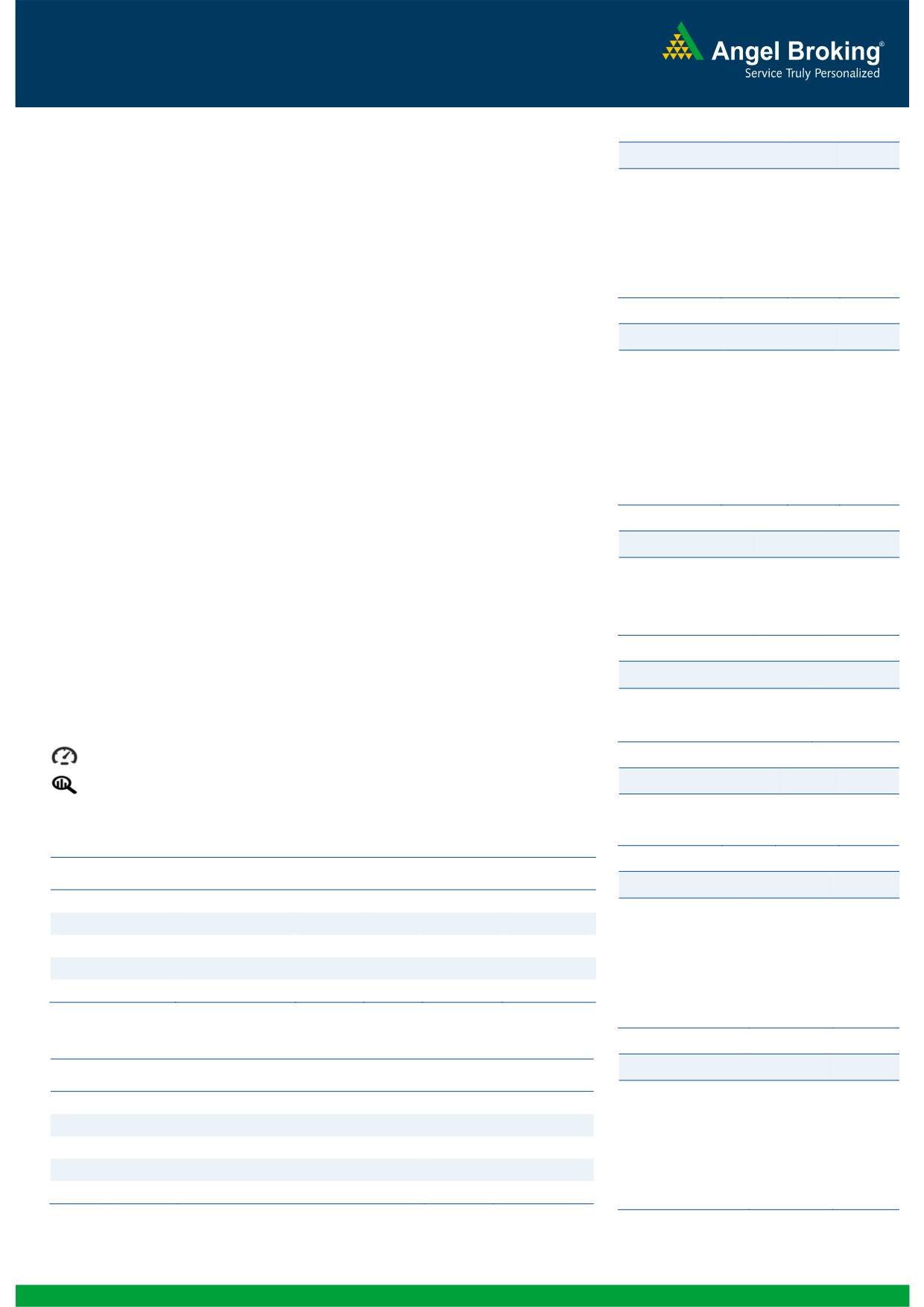 Indian markets are expected to open flat tracking the SGX Nifty.
US Markets closed higher on Monday on light trading activity in light of the holiday
season as well as upcoming economic data. Most sectoral indices closed modestly
upwards. The Dow Jones Trucking Index closed up by 1.2 percent recovering the
previous session's losses. Significant gains were also made by the Dow Jones
Software Index which closed up by 1.2 percent. Steel stocks came under pressure
and the NYSE Arca Steel Index down 2 percent.
The FTSE 100 had a mixed session that saw it recover from early losses to close
mildly positive. Stocks such as Hikma Pharmaceuticals, Capita and BT Group were
among the largest gainers for the session. Carnival fell by 1.11 percent after it was
downgraded to "Hold" from "Buy". Oil companies Royal Dutch Shell and BP Plc rose
by 1.15 percent and 0.22 percent on positive developments.
Indian markets continued its fall for the fourth straight session on Monday on low
volumes and concerns over higher oil prices and growing antagonism between the
US and China. Most sectoral indices closed in the red with the PSU Bank and Metal
indices falling by 1.08 and 0.97 percent respectively. The only index to close on
positive note was the Energy index which reported a gain of 0.59 percent, as the
government announced a rate hike in diesel and petrol prices.

Cyrus Mistry announces resignation from listed Tata Group companies

Glenmark to develop specialty drugs to address price erosion
Investor's Ready Reckoner
Key Domestic & Global Indicators
Stock Watch: Latest investment recommendations on 150+ stocks
Amara Raja Batt. Auto & Auto Ancill.
Alkem Laboratories Pharmaceuticals
Dec 21 Euro Zone Euro-Zone Consumer Confidence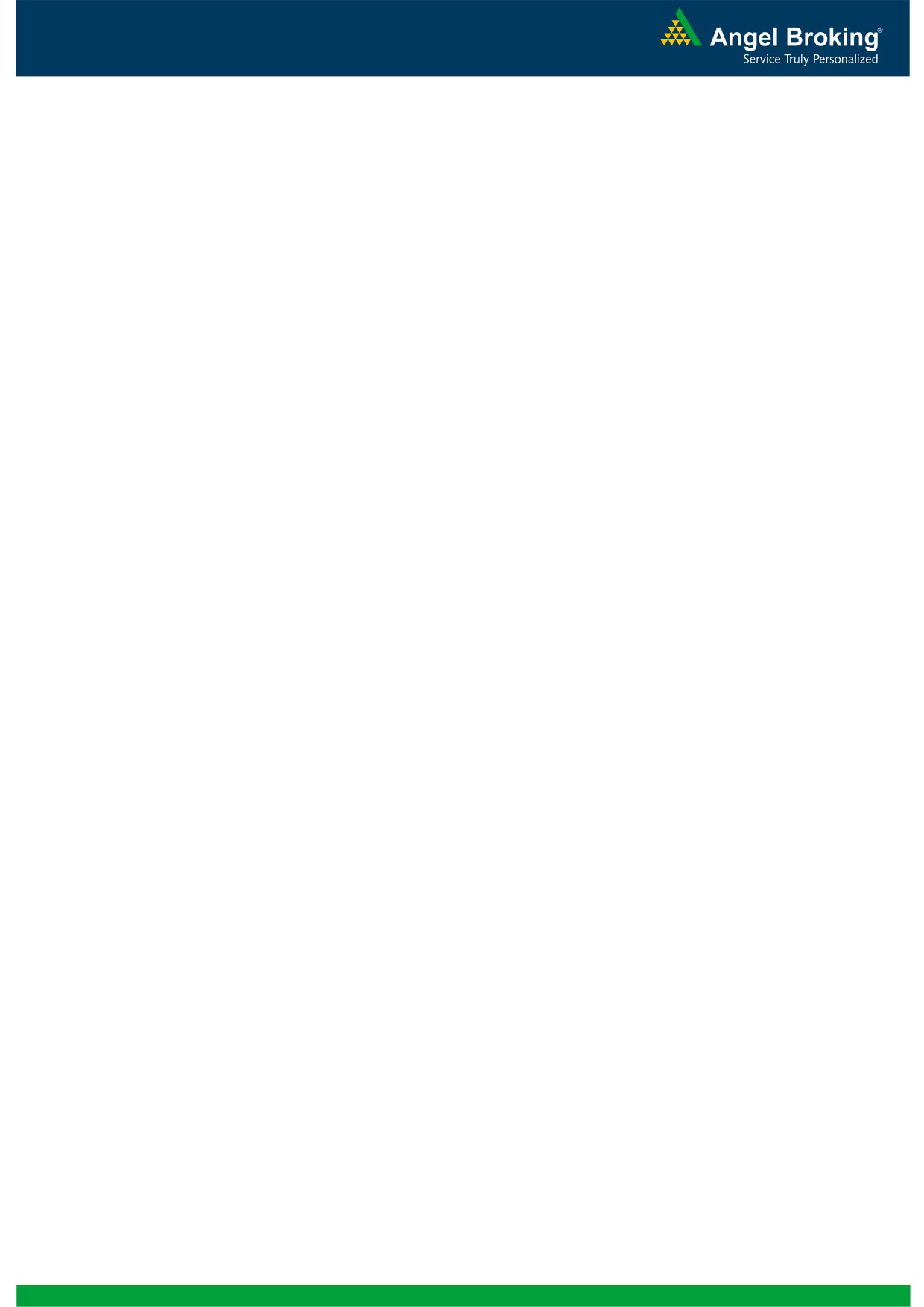 Cyrus Mistry announces resignation from listed Tata Group
After a public and bitter eight-week boardroom battle, former Tata Sons chairman
Cyrus Mistry announced his resignationt from the boards of six listed Tata Group
companies, including Tata Motors and Indian Hotels. Mr. Mistry promised to take
his fight against the Tatas to a legal forum.
With the resignation of Cyrus Mistry, the EGMs of the five listed companies, (Indian
Hotels, Tata Motors, Tata Steel, Tata Chemicals and Tata Power), will not carry the
resolution to remove Mistry. Mr. Mistry was chairman of all these companies. But
the resolution to remove Nusli Wadia as an independent director of Tata Steel,
Tata Motors and Tata Chemicals would continue. Wadia has already sued the
Tatas for defamation and has charged the Tata's of lapses in corporate
Glenmark to develop specialty drugs to address price erosion
Glenmark has decided to focus on developing specialty respiratory and
dermatology products as a part of its long-term growth strategy.
The drug maker released its strategic blueprint for the next decade on Monday
outlining an increased spending towards research and development and $300mln
in capex, focus on differentiated dosage forms and in-licensing of complex drugs.
Glenmark earns about 60 per cent of the revenue from domestic and the US
market. Glenmark chairman stated that the company has three specialty
respiratory products under clinical trials and that these drugs would be filed for
approval in the US in the next few years. Overall, R&D spend will increase from
around 9-10 percent of sales to 11 percent of sales. The company's US revenue
doubled from
`
1,213 cr to
`
2,420 cr in five years till FY16.
Economic and Political News

Domestic air traffic rises 22.45 percent YoY to 89.66 lakh passengers in

Odisha Chief Minister Naveen Patnaik calls for implementation of investments
proposals of around
`
1.5 lakh cr over the next three years

Trai recommends limited free data access for rural subscribers

Government extends farm loan repayment by 2 months

Jindal Steel and Power Ltd (JSPL) plans additional
`
8,000cr capex for its

Divi's Lab to shift
`
500cr greenfield project if Kakinada protest not resolved

Visa Steel to resume operations at Kalinganagar plant after getting clearance
from the State Pollution Control Board (SPCB)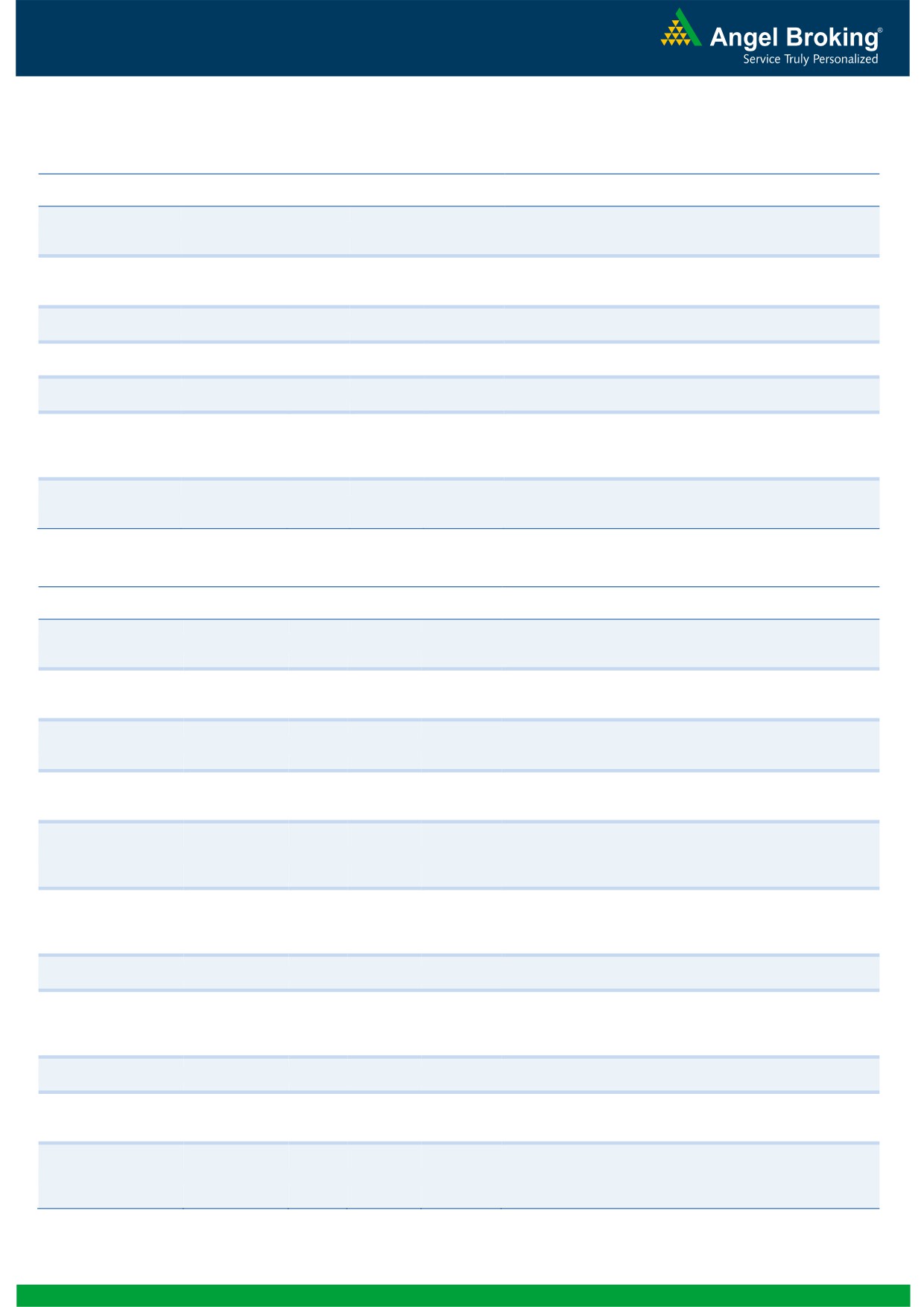 To outpace battery industry growth due to better
technological products leading to market share gains in
both the automotive OEM and replacement segments.
Strong growth in domestic business due to its leadership in
acute therapeutic segment. Alkem expects to launch more
products in USA, which bodes for its international business.
The stock is trading at attractive valuations and is factoring
Back on the growth trend; expect a long term growth of 14%
to be a US$20bn in FY2020.
Strong order backlog and improvement in execution would
trigger the growth for the L&T
One of the largest pharma companies with strong
international presence. It has a rich pipeline of ANDAs
which is also one of the largest among the generic
Going forward, we expect the company to report strong
top-line CAGR of ~16% and bottom-line CAGR of ~19%
over FY16-18 on back of strong capitalization guidance
Source: Company, Angel Research
We expect the company would report strong profitability
owing to better product mix, higher B2C sales and
Among the top 4 players in the consumer durables segment.
Improved profitability backed by turn around in E&P
segment. Strong order book lends earnings visibility.
Favourable outlook for AC industry augurs well for Cooling
products business which is outgrowing the market. EMPPAC
division's is likely to turn around on improving economy
With a focus on the low and medium income (LMI)
consumer segment, the company has increased its presence
in tier-II & III cities where the growth opportunity is immense.
Strong loan growth backed by diversified loan portfolio and
adequate CAR. ROE & ROA likely to remain decent as risk of
dilution remains low. Attractive valuations considering
Economic recovery to have favourable impact on advertising
& circulation revenue growth. Further, the acquisition of a
radio business (Radio City) would also boost the company's
Speedier execution and speedier sales, strong revenue
visibilty in short-to-long run, attractive valuations
We expect the company to report strong growth on back of
healthy growth in domestic branded sales (owing to
aggressive ad spend and addition in the number of EBOs &
multi-brand outlets [MBOs]) and healthy export revenues.
Massive capacity expansion along with rail advantage at
ICD as well CFS augurs well for the company.
Strong brands and distribution network would boost growth
going ahead. Stock currently trades at an inexpensive
Market leadership in Hindi news genre and no. 2 viewership
ranking in English news genre, exit from the radio business,
and anticipated growth in ad spends by corporate to benefit
Source: Company, Angel Research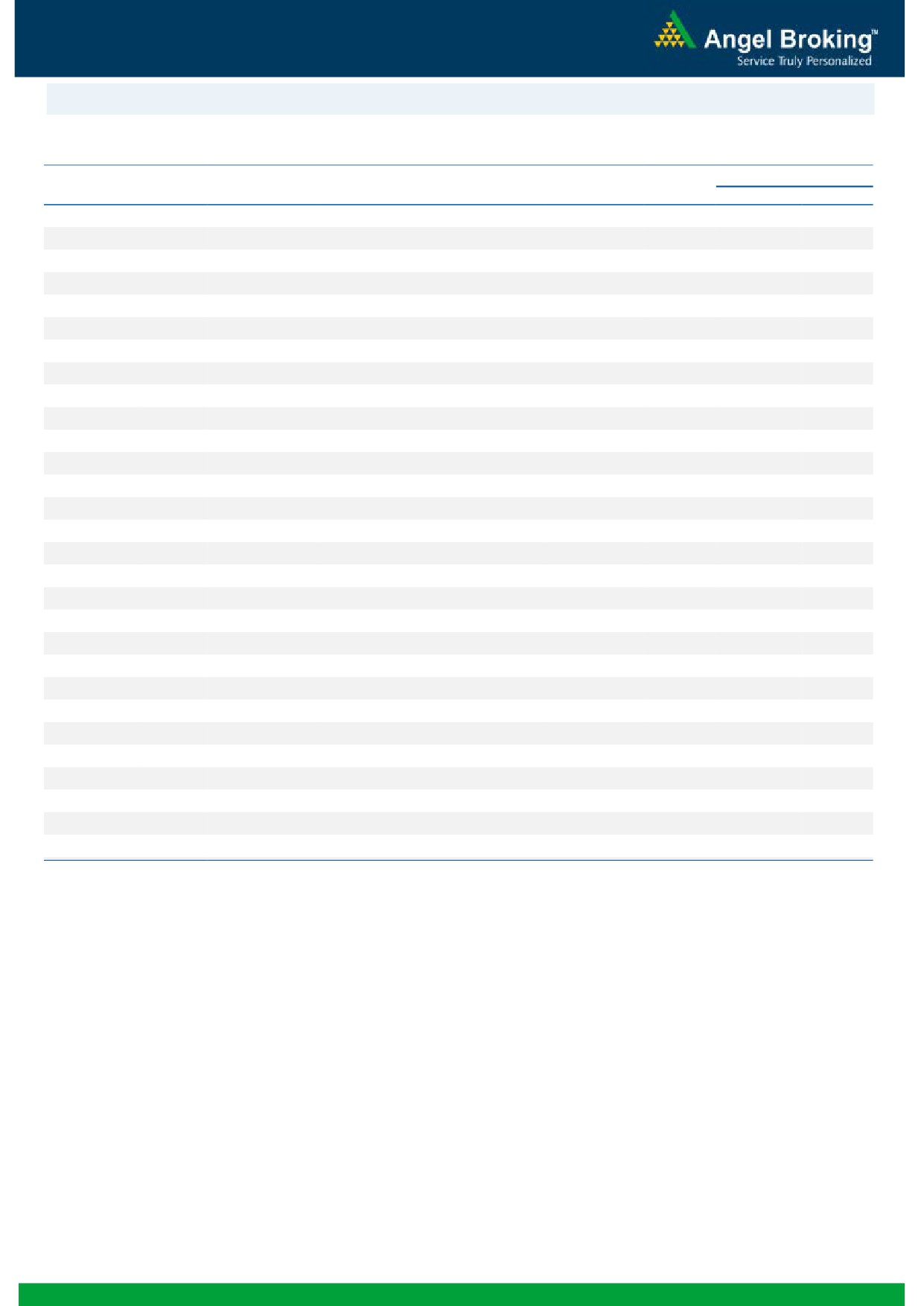 Global economic events release calendar
Euro-Zone Consumer Confidence
Unemployment change (000's)
Change in Nonfarm payrolls
Consumer Price Index (YoY)
Industrial Production (YoY)
Industrial Production YoY
Producer Price Index (mom)
Monthly Wholesale Prices YoY%
Industrial Production (YoY)
Consumer price index (mom)
Source: Bloomberg, Angel Research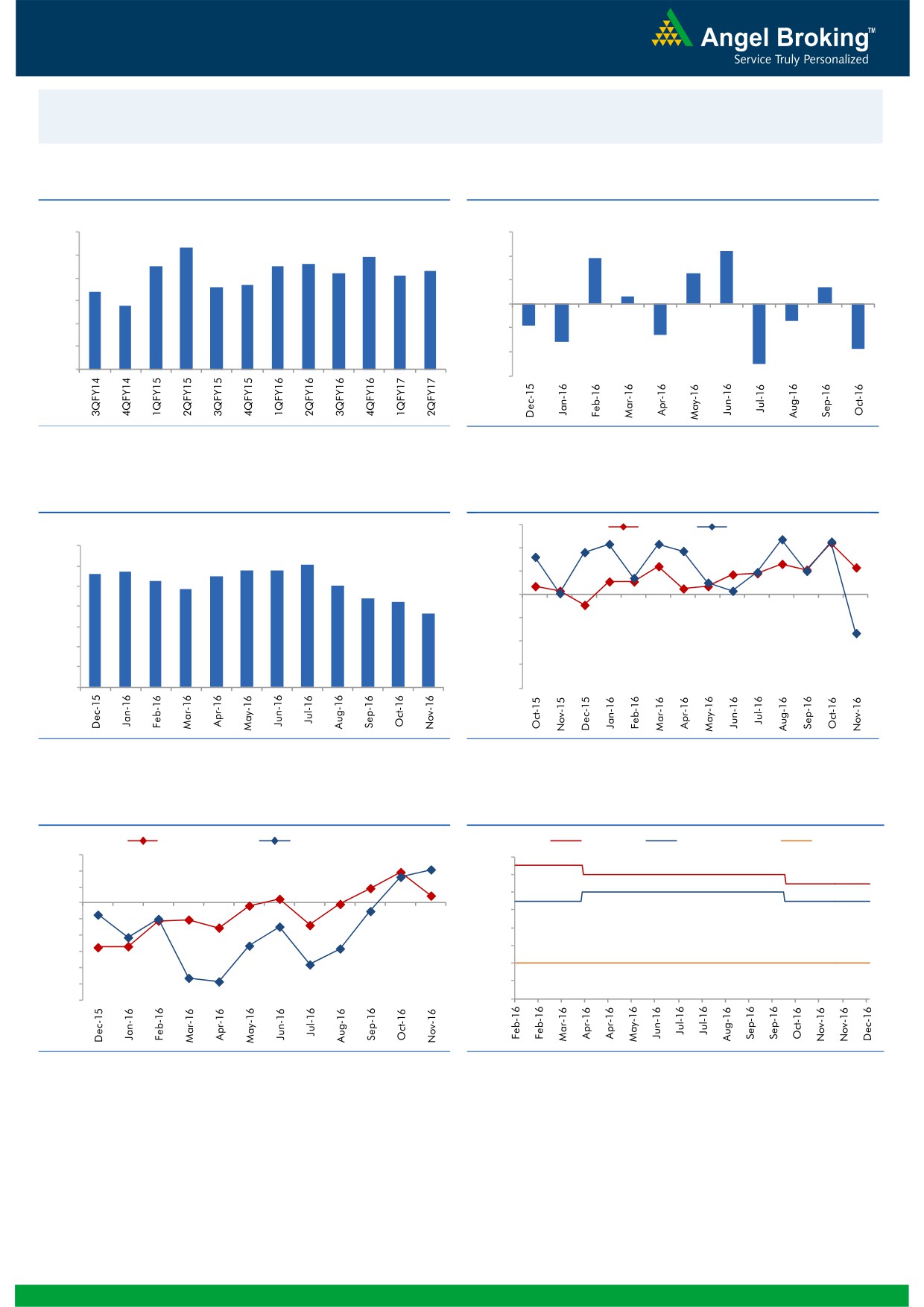 Exhibit 1: Quarterly GDP trends
Source: CSO, Angel Research
Source: MOSPI, Angel Research
Exhibit 3: Monthly CPI inflation trends
Exhibit 4: Manufacturing and services PMI
Source: MOSPI, Angel Research
Source: Market, Angel Research; Note: Level above 50 indicates expansion
Exhibit 5: Exports and imports growth trends
Exhibit 6: Key policy rates
Source: Bloomberg, Angel Research
Source: RBI, Angel Research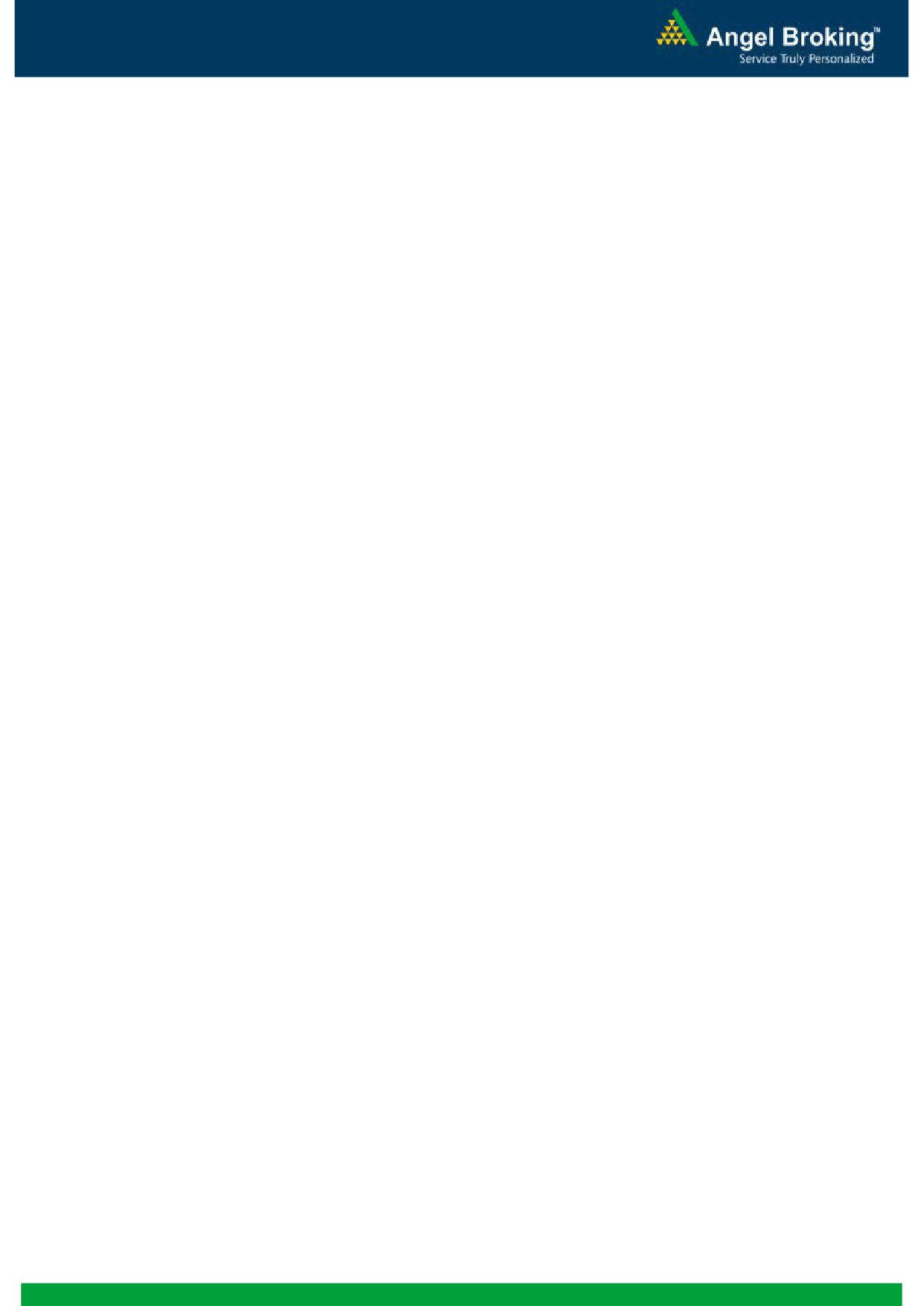 Research Team Tel: 022 - 39357800
Angel Broking Private Limited (hereinafter referred to as "Angel") is a registered Member of National Stock Exchange of India
Limited,Bombay Stock Exchange Limited and Metropolitan Stock Exchange Limited. It is also registered as a Depository Participant with
CDSL and Portfolio Manager with SEBI. It also has registration with AMFI as a Mutual Fund Distributor. Angel Broking Private Limited is a
registered entity with SEBI for Research Analyst in terms of SEBI (Research Analyst) Regulations, 2014 vide registration number
INH000000164. Angel or its associates has not been debarred/ suspended by SEBI or any other regulatory authority for accessing
/dealing in securities Market. Angel or its associates/analyst has not received any compensation / managed or
co-managed public offering of securities of the company covered by Analyst during the past twelve months.
This document is solely for the personal information of the recipient, and must not be singularly used as the basis of any investment
decision. Nothing in this document should be construed as investment or financial advice. Each recipient of this document should make
such investigations as they deem necessary to arrive at an independent evaluation of an investment in the securities of the companies
referred to in this document (including the merits and risks involved), and should consult their own advisors to determine the merits and
risks of such an investment.
Reports based on technical and derivative analysis center on studying charts of a stock's price movement, outstanding positions and
trading volume, as opposed to focusing on a company's fundamentals and, as such, may not match with a report on a company's
fundamentals. Investors are advised to refer the Fundamental and Technical Research Reports available on our website to evaluate the
The information in this document has been printed on the basis of publicly available information, internal data and other reliable
sources believed to be true, but we do not represent that it is accurate or complete and it should not be relied on as such, as this
document is for general guidance only. Angel Broking Pvt. Limited or any of its affiliates/ group companies shall not be in any way
responsible for any loss or damage that may arise to any person from any inadvertent error in the information contained in this report.
Angel Broking Pvt. Limited has not independently verified all the information contained within this document. Accordingly, we cannot
testify, nor make any representation or warranty, express or implied, to the accuracy, contents or data contained within this document.
While Angel Broking Pvt. Limited endeavors to update on a reasonable basis the information discussed in this material, there may be
regulatory, compliance, or other reasons that prevent us from doing so.
This document is being supplied to you solely for your information, and its contents, information or data may not be reproduced,
redistributed or passed on, directly or indirectly.
Neither Angel Broking Pvt. Limited, nor its directors, employees or affiliates shall be liable for any loss or damage that may arise from
or in connection with the use of this information.