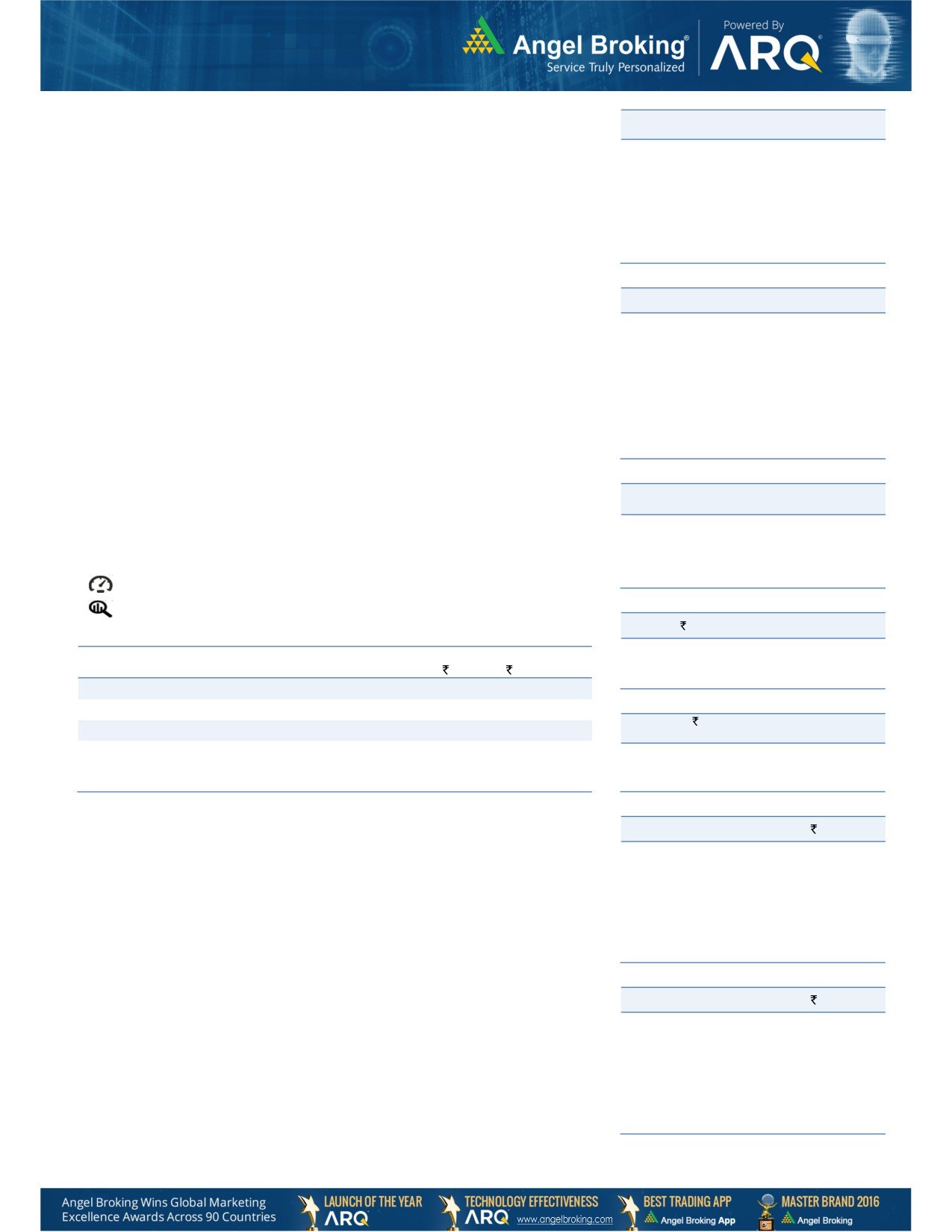 Indian markets are likely to open flat tracking global indices and SGX Nifty.
The US stocks move sharply higher on early trading, continuing to recover
from the sell off. The major averages has given some ground since then but
remain firmly in positive trend. The Dow is up by 1.1 percent to 26,152 and
the Nasdaq jumped by 1.3 percent to 7996.
The UK stocks rose on risk appetite as US treasury yields bounced back. FTSE
100 increased by 0.9 percent to 7,168 as expectations grew of further
stimulus by central banks.
On domestic front, Indian shares ended of their days high. The benchmark
BSE Sensex inched up by 0.1 percent to 37,402.
Cash-strapped DHFL makes fresh default on Rs
Investor's Ready Reckoner
Key Domestic & Global Indicators
Stock Watch: Latest investment recommendations on 150+ stocks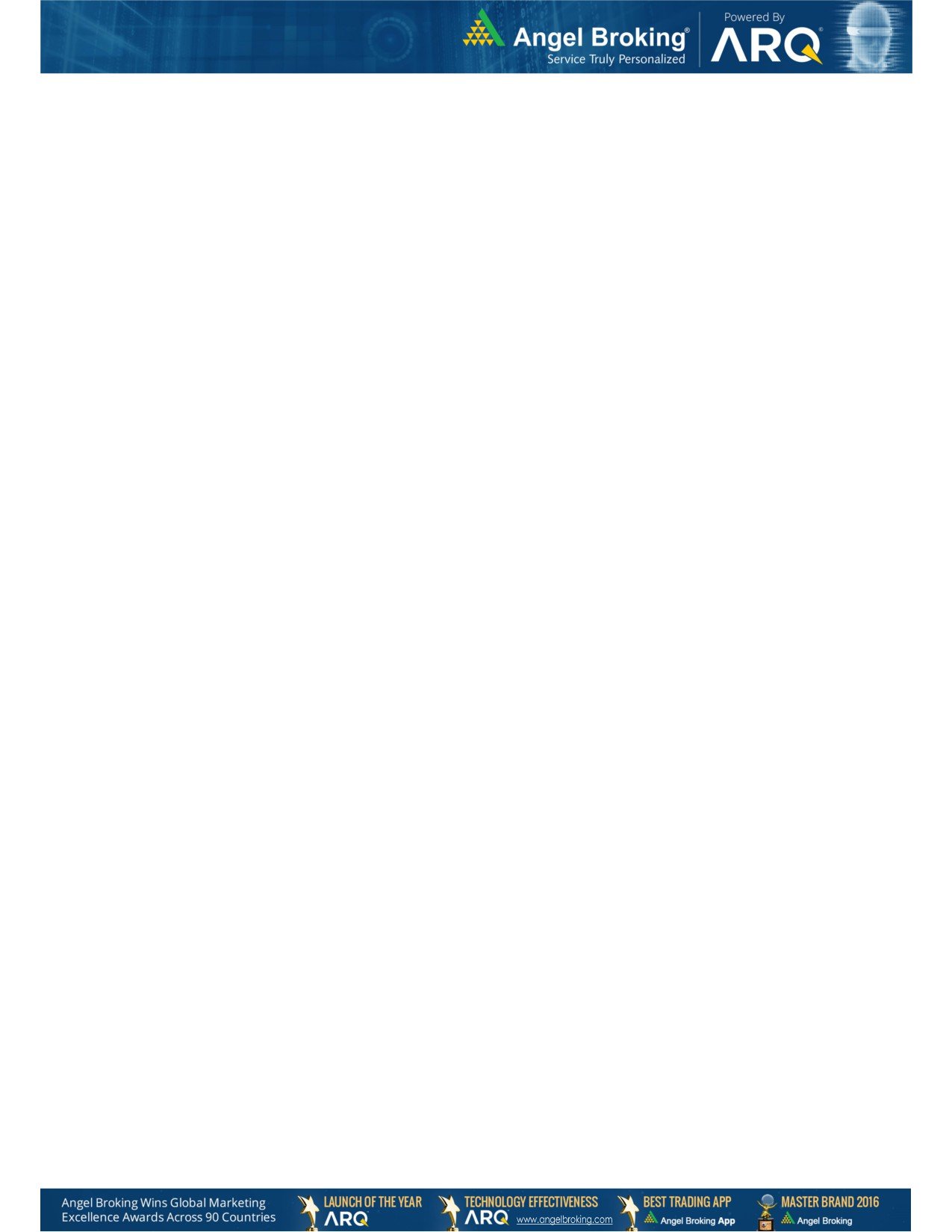 Cash-strapped DHFL makes fresh default on Rs 1,571-crore
DHFL on Monday said it has defaulted on its financial repayment
obligations worth Rs 1,571 crore with regard to issuance of bonds and
The defaults pertain to three cases with regard to interest payment on
non-convertible debentures and commercial papers (CPs), Dewan
Housing Finance Corporation Ltd (DHFL) said in a regulatory filing.
In a break-up, the non-banking financial company (NBFC) said it has
defaulted on Rs 46.92 crore towards interest amount on secured NCDs
(9.92 per cent and 9.40 per cent/10 year tenor); on NCDs issued through a
public issue for multiple tenors of amount involving interest of Rs 363.77
crore and principal amount of Rs 1,059.91 crore.
Besides, defaults of Rs 100 crore occurred on CPs.
The company is estimated to be sitting on a debt-pile of over Rs 90,000
Stock of DHFL closed 6.86 per cent up at Rs 49.05 on BSE.
Economic and Political News

Slowdown 'very worrisome, businesses complaining aloud': Raghuram
3 years on, just 6% resolution plans accepted under IBC, says report

BSE to expand commodity derivatives with slew of new contracts next

Corporate tax for firms with over Rs 400 crore turnover to be cut

Cash-strapped DHFL makes fresh default on Rs 1,571-crore bond

Ravinder Takkar replaces Balesh Sharma as CEO of Vodafone Idea

Colgate loses grip as market share in toothpaste segment down 52%

Spandana Sphoorty Financial shares fail to shine on debut, end at Rs

Coffee Day shares end 16-day losing streak, hit 5% upper circuit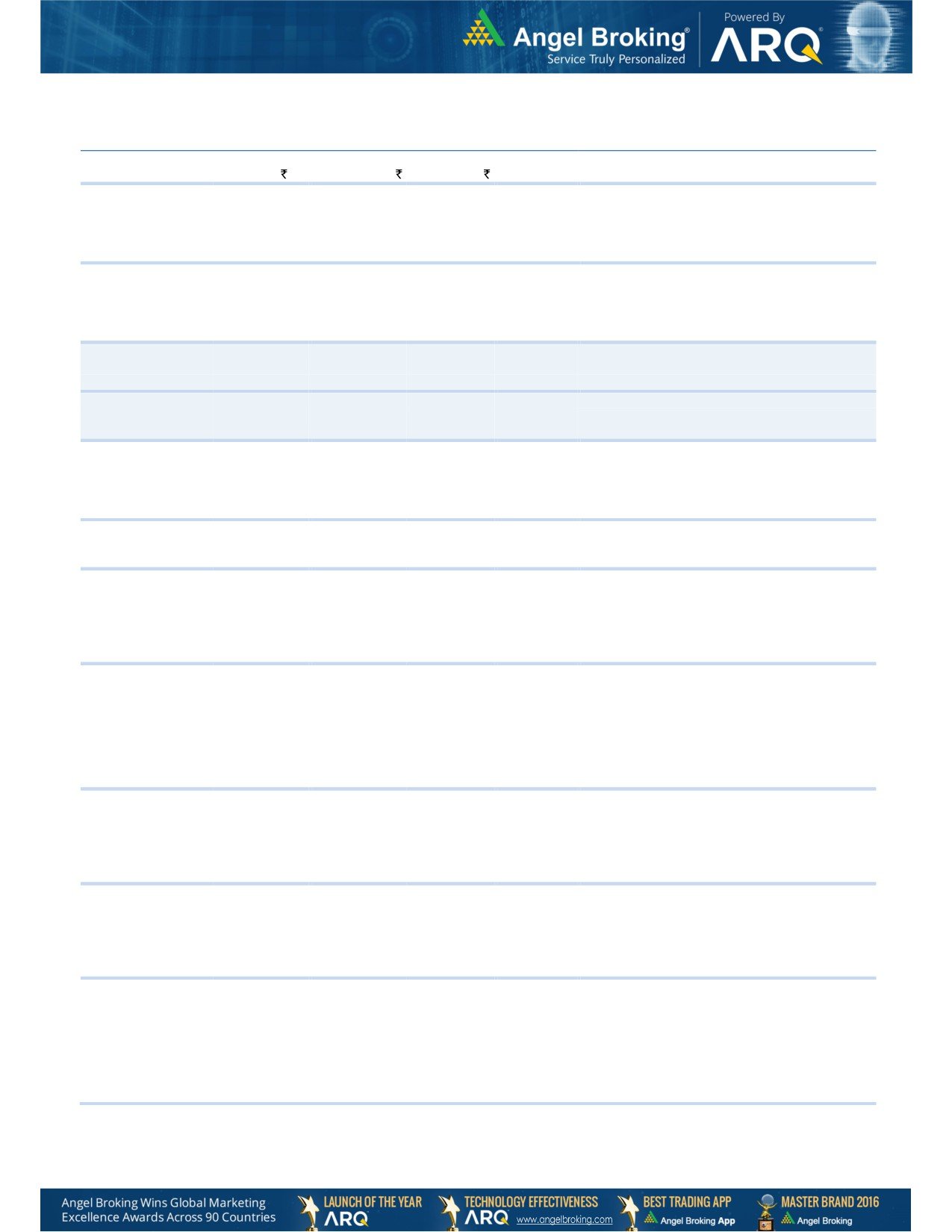 Favorable outlook for the AC industry to augur
well for Cooling products business which is out
pacing the market growth. EMPPAC division's
profitability to improve once operating
environment turns around.
Well capitalized with CAR of
gives sufficient room to grow asset base.
Faster resolution of NPA would reduce
provision cost, which would help to report
High order book execution in EPC segment,
rising B2C sales and higher exports to boost
the revenues and profitability
GST regime and the Gujarat plant are
expected to improve the company's sales
volume and margins, respectively.
Third largest brand play in luggage segment
Increased product offerings and improving
distribution network is leading to strong growth
in business. Likely to post robust growth for
We expect financialisation of savings and
increasing penetration in Insurance & Mutual
fund would ensure steady growth.
One of the leading Indian dairy products
companies in India created strong brands in
dairy products. Rising revenue share of high-
margin Value Added Products and reduction
in interest cost is likely to boost margins and
earnings in next few years.
HDFC Bank maintained its steady growth in
the 4QFY18. The bank's net profit grew by
20.3%. Steady growth in interest income and
other income aided PAT growth. The Strong
liability franchise and healthy capitalisation
provides strong earning visibility. At the current
market price, the bank is trading at 3.2x FY20E
We expect strong PAT growth on back of
healthy growth in automobile segment (on
back of new launches and facelifts in some of
the model ) and strong growth in Tractors
segment coupled by its strong brand recall
and improvement in rural sentiment
Market leader in the room air conditioner
(RAC) outsourced manufacturing space in
India with a market share of 55.4%. It is a one-
stop solutions provider for the major brands in
the RAC industry and currently serves eight out
of the 10 top RAC brands in India
BIL is the largest footwear retailer in India,
offering footwear, accessories and bags
across brands. We expect BIL to report net PAT
CAGR of ~16% to ~`3115cr over FY2018-20E
mainly due to new product launches, higher
number of stores addition and focus on
women's high growth segment and margin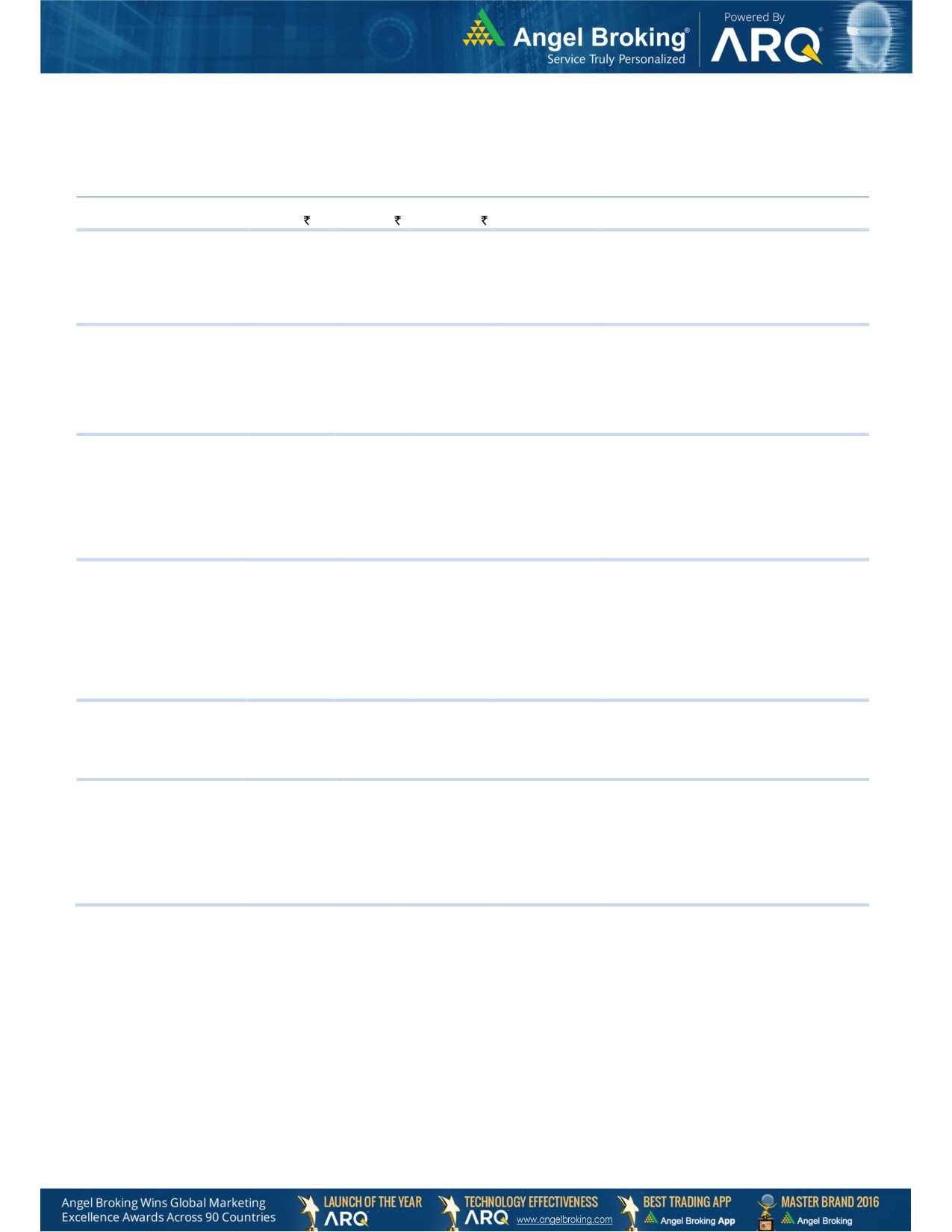 SHTF is in the sweet spot with benefits from
stronger CV volumes, NIMs unaffected by
Shriram Transport Finance
rising bond yields on the back of stronger
pricing power and an enhancing ROE by
750bps over FY18-20E, supported by
We expect JSPL's top line to grow at 27%
CAGR over FY19-FY20 on the back of
strong steel demand and capacity
Jindal Steel & Power Limited
addition. On the bottom line front, we
expect JSPL to turn in to profit by FY19 on
back of strong operating margin
GMM Pfaudler Limited (GMM) is the
Indian market leader in glass-lined (GL)
steel equipment. GMM is expected to
cross CAGR 15%+ in revenue over the
next few years mainly led by uptick in
demand from user industries and it is also
expecting to increase its share of non-GL
Aurobindo Pharmaceuticals, amongst
the Indian Pharmaceutical companies, is
well placed to face the challenging
generic markets, given its focus on
Aurobindo Pharmaceuticals
achieving growth through productivity.
Aurobindo will report net revenue & net
profit CAGR of ~13% & ~8% resp. during
FY2018-20E. Valuations are cheap V/s its
peers and own fair multiples of 17-18x.
We believe advance to grow at a
Below peers level ROA (1.2% FY18) to
expand led by margin expansion and
TTK Prestige has emerged as one of the
leading brands in kitchen appliances in
India after its successful transformation
from a single product company to
offering an entire gamut of home and
kitchen appliances. We are expecting a
CAGR of 18% in revenue and 25% in PAT
Source: Company, Angel Research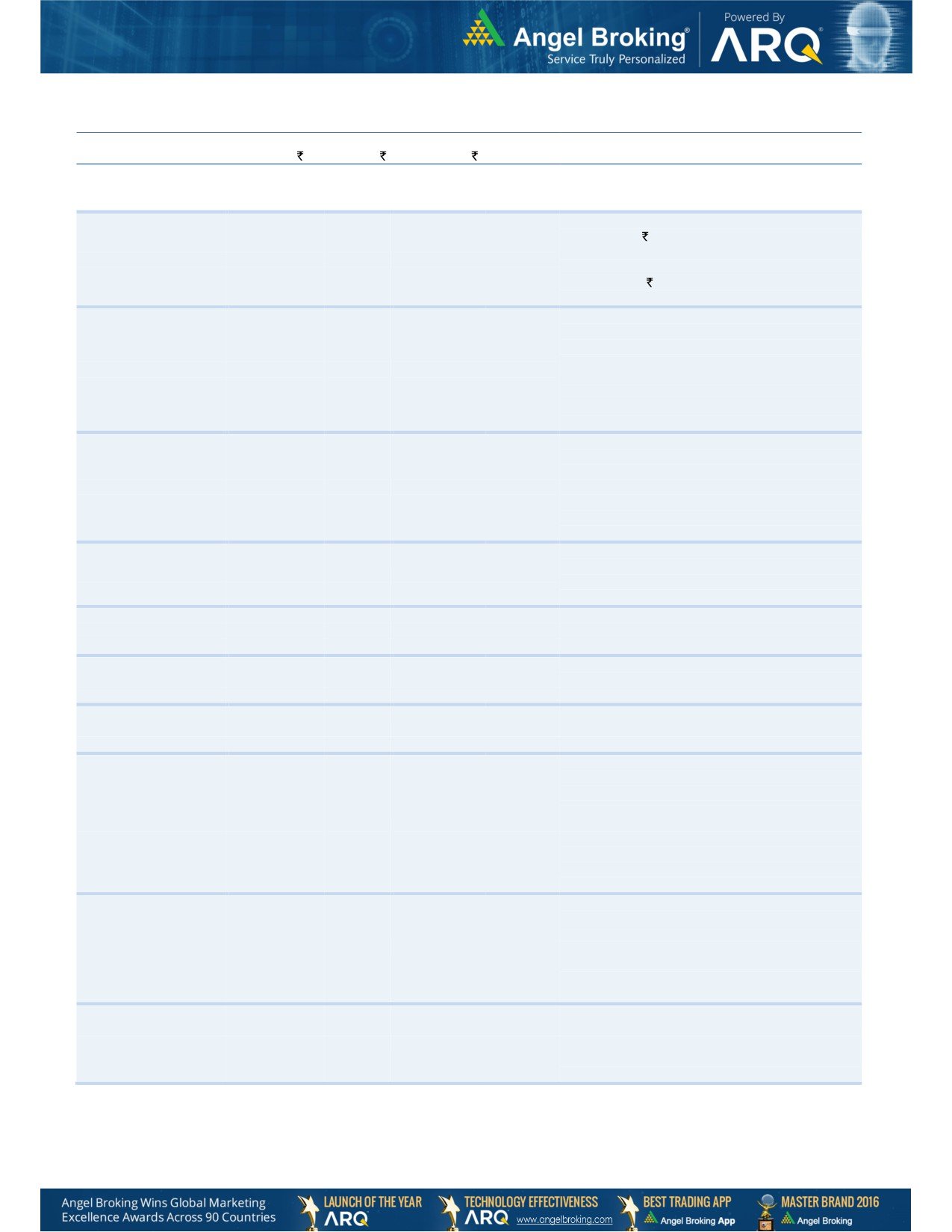 CCL is likely to maintain the strong growth
trajectory over FY18-20 backed by capacity
expansion and new geographical foray
We forecast Nilkamal to report top-line CAGR
2,635cr over FY17-20E on the back
of healthy demand growth in plastic division.
On the bottom-line front, we estimate ~10%
162cr owing to improvement in
Elantas Beck India is the Indian market leader
in liquid insulation segment used in electrical
equipments like motors, transformers etc. It
derives demand from several industries which
demand in the coming years. We can book
out from the stock with 16% profit at Rs. 2500
Greenply Industries Ltd (GIL) manufactures
plywood & allied products and medium
density fibreboards (MDF). GIL to report net
FY2017-20E mainly due to healthy growth in
plywood & lamination business on the back of
strong brand and distribution network
L&T Fin's new management is on track to
We expect loan book to grow at 24.3% over
next two year; change in borrowing mix will
Strong brands and distribution network would
boost growth going ahead. Stock currently
trades at an inexpensive valuation.
Expected to benefit from the lower capex
requirement and 15 year long radio broadcast
We expect Inox Wind to report exponential
growth in top-line and bottom-line over FY19-
20E. The growth would be led by changing
renewable energy industry dynamics in favor
of wind energy segment viz. changes in
auction regime from Feed-In-Tariff (FIT) to
reverse auction regime and Government's
guidance for 10GW auction in FY19 and FY20
Considering the strong CV demand due to
change in BS-VI emission norms (will trigger
pre-buying activities), pick up in construction
activities and no significant impact on industry
due to recent axle load norms, we
recommend BUY on Ashok Leyland
Well planned strategy to grow small business
loans and cross-selling would propel fees
income. We expect YES to grow its advance
much higher than industry and improvement in
asset quality to support profitability.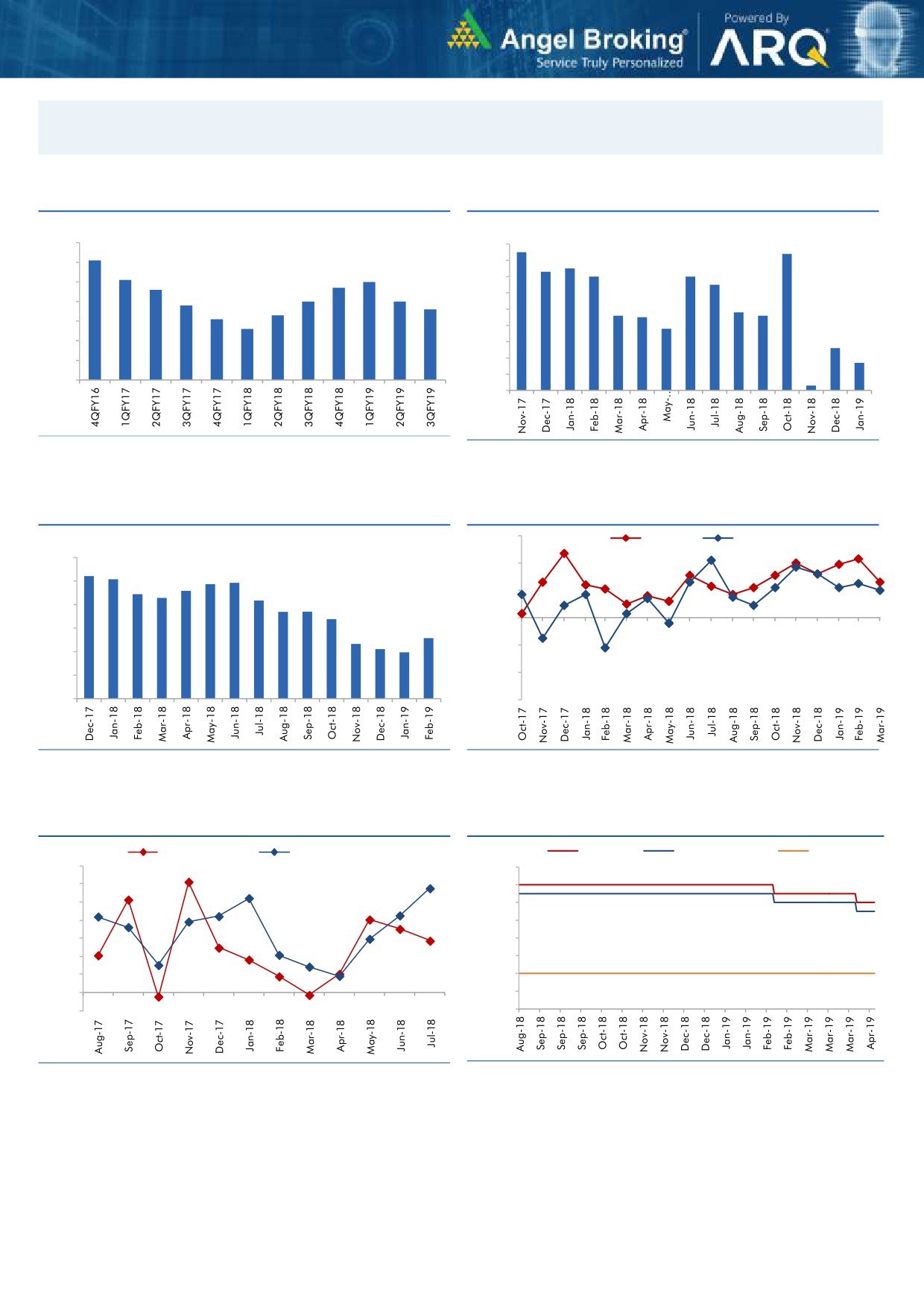 Exhibit 1: Quarterly GDP trends
Source: CSO, Angel Research
Source: MOSPI, Angel Research
Exhibit 3: Monthly CPI inflation trends
Exhibit 4: Manufacturing and services PMI
Source: MOSPI, Angel Research
Source: Market, Angel Research; Note: Level above 50 indicates expansion
Exhibit 5: Exports and imports growth trends
Exhibit 6: Key policy rates
Source: Bloomberg, Angel Research As of 15 April, 2019
Source: RBI, Angel Research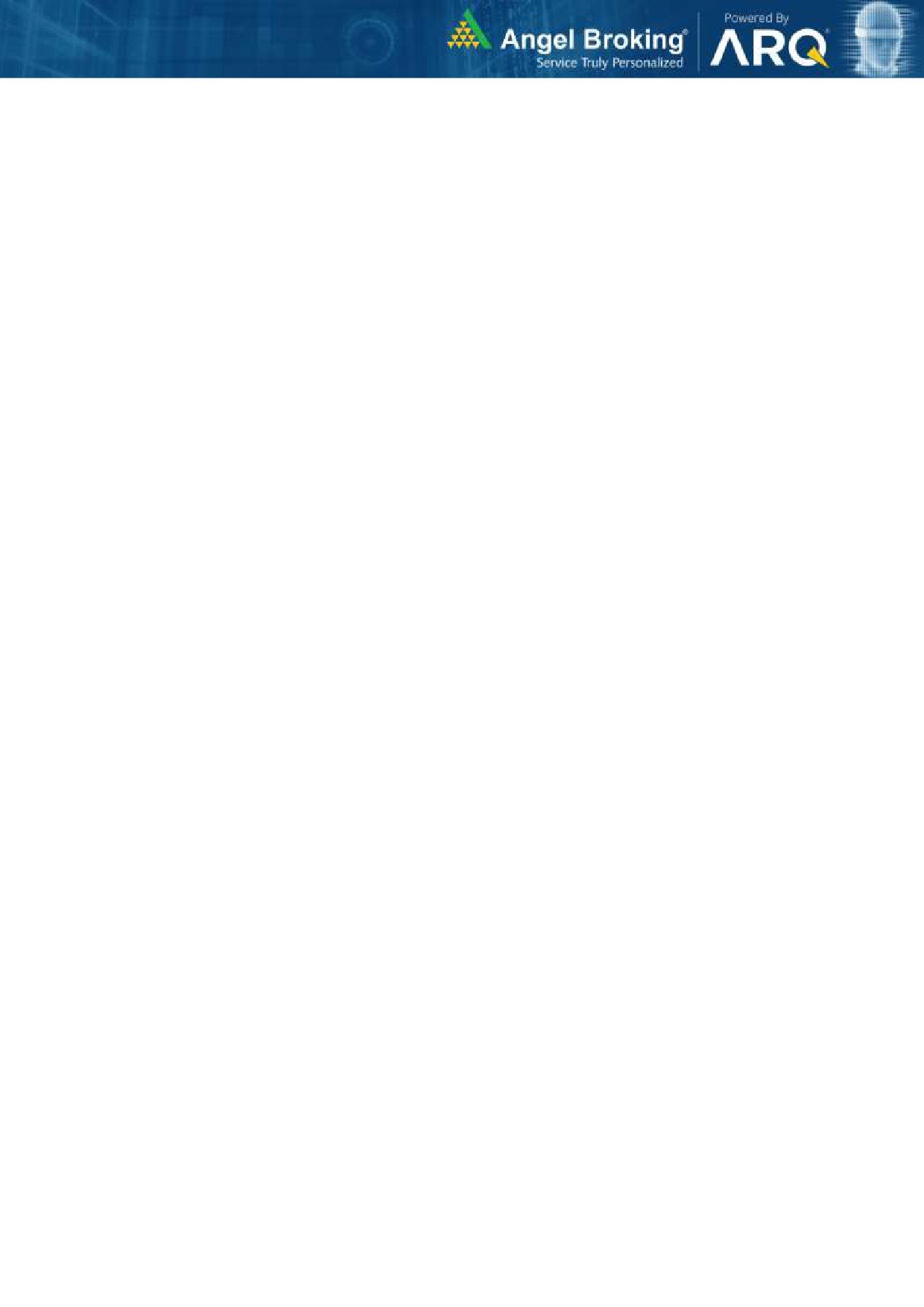 Research Team Tel: 022 - 39357800
Angel Broking Limited (hereinafter referred to as "Angel") is a registered Member of National Stock Exchange of India Limited, Bombay
Stock Exchange Limited, Metropolitan Stock Exchange Limited, Multi Commodity Exchange of India Ltd and National Commodity &
Derivatives Exchange Ltd It is also registered as a Depository Participant with CDSL and Portfolio Manager and Investment Adviser with
SEBI. It also has registration with AMFI as a Mutual Fund Distributor. Angel Broking Limited is a registered entity with SEBI for Research
Analyst in terms of SEBI (Research Analyst) Regulations, 2014 vide registration number INH000000164. Angel or its associates has not
been debarred/ suspended by SEBI or any other regulatory authority for accessing /dealing in securities Market. Angel or its
associates/analyst has not received any compensation / managed or co-managed public offering of securities of the company covered
by Analyst during the past twelve months.
This document is solely for the personal information of the recipient, and must not be singularly used as the basis of any investment
decision. Nothing in this document should be construed as investment or financial advice. Each recipient of this document should make
such investigations as they deem necessary to arrive at an independent evaluation of an investment in the securities of the companies
referred to in this document (including the merits and risks involved), and should consult their own advisors to determine the merits and
risks of such an investment.
Reports based on technical and derivative analysis center on studying charts of a stock's price movement, outstanding positions and
trading volume, as opposed to focusing on a company's fundamentals and, as such, may not match with a report on a company's
fundamentals. Investors are advised to refer the Fundamental and Technical Research Reports available on our website to evaluate the
The information in this document has been printed on the basis of publicly available information, internal data and other reliable
sources believed to be true, but we do not represent that it is accurate or complete and it should not be relied on as such, as this
document is for general guidance only. Angel Broking Limited or any of its affiliates/ group companies shall not be in any way
responsible for any loss or damage that may arise to any person from any inadvertent error in the information contained in this report.
Angel Broking Limited has not independently verified all the information contained within this document. Accordingly, we cannot testify,
nor make any representation or warranty, express or implied, to the accuracy, contents or data contained within this document. While
Angel Broking Limited endeavors to update on a reasonable basis the information discussed in this material, there may be regulatory,
compliance, or other reasons that prevent us from doing so.
This document is being supplied to you solely for your information, and its contents, information or data may not be reproduced,
redistributed or passed on, directly or indirectly.
Neither Angel Broking Limited, nor its directors, employees or affiliates shall be liable for any loss or damage that may arise from or in
connection with the use of this information.