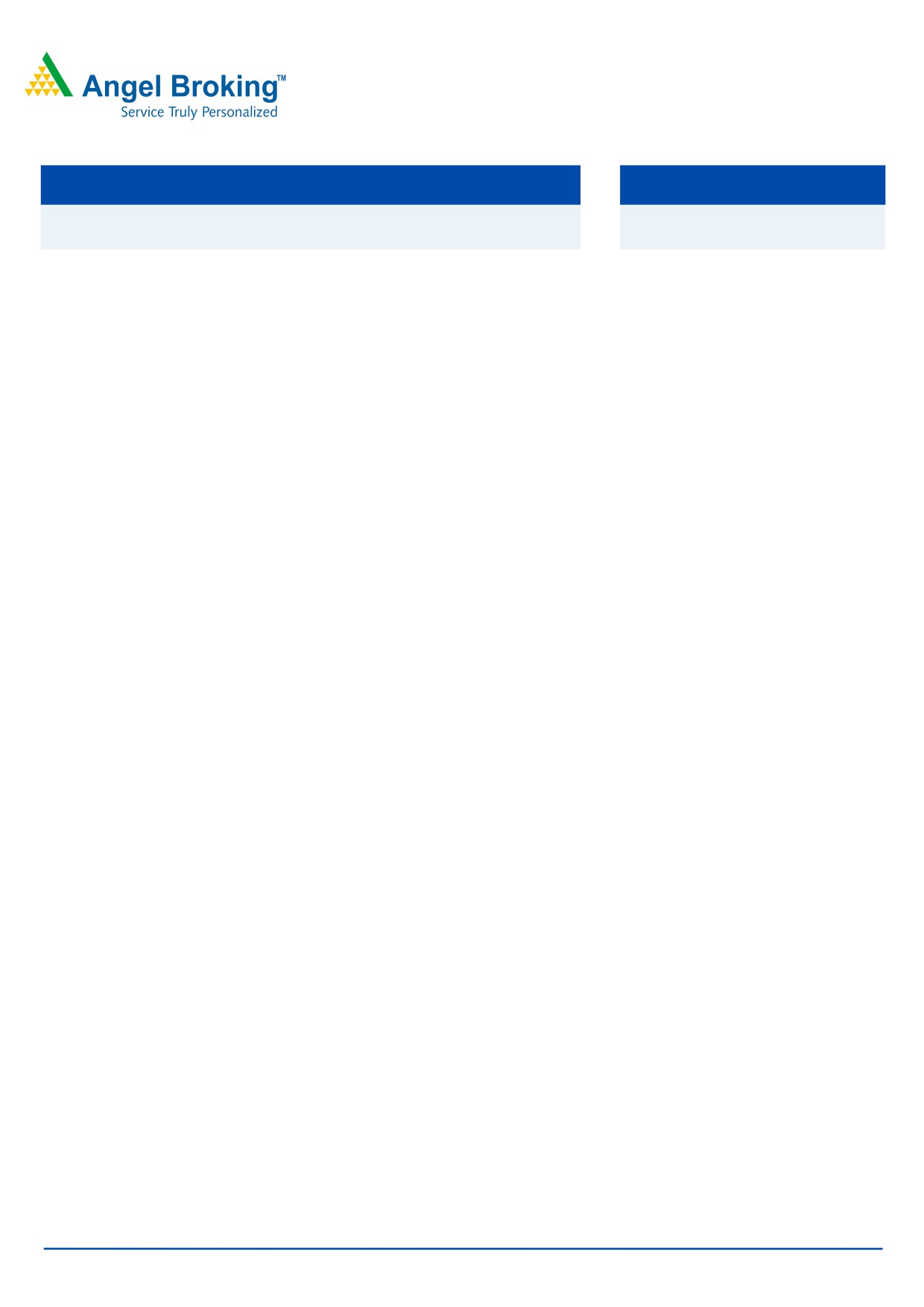 Government of India is divesting 37,119,152 shares (4.01% of equity capital) in
Hindustan Copper Ltd. (HCL). It has set a floor price of `70 for the issue. We
recommend investors to AVOID subscribing to shares due to expensive valuation.
HCL was incorporated in 1967 to take over NMDC's copper mines and plants.
The company's core business includes exploration, mining beneficiation, smelting,
refining and casting of finished copper.The company has four operating units
namely Khetri Copper Complex in Rajasthan, Indian Copper Complex in Bihar
(both mining cum metallurgical complex), Malanjkhand Copper Complex in M.P.
(mining complex) & Taloja copper project in Maharastra (collaboration with
Southwire Company, US). The company's copper reserves and resources in
accordance with JORC standard are 411mn tonnes (average grade 1.05%) and
623mn tonnes (Average grade 1.04%) as on April 1, 2010, respectively, making
it the largest copper company in India.
Expanding capacity to fully exploit India's copper ore demand: India has a large
imbalance between its smelting/refining capacity as against its copper mining
capacity. Currently India's smelting/refining capacity stands at 1MTPA for which
100MT of copper ore is required (assuming 1% cu). Currently India's actual
copper ore production stands at 3.2MTPA which is entirely produced by HCL. So
in order to capitalize on this sustained demand, HCL plans to ramp up its
production capacity from the current 3.2MTPA to 12.4MTPA by FY2018 at a
capex of `2,500cr. The company aims to expand its Malanjkhand, Khetri, Kolihan
and Surda mines and Banwas Mine; further, it aims to re-open Rakha and
Kendadih mines and develop new mine Chapri-Sidheswar.
Single vertically integrated player in India: HCL is the only vertically integrated
player in India which has its operations span across the entire value chain. Their
core operations include mining of copper ore, concentration of copper ore into
copper concentrate through a beneficiation process and also smelting, refining
and extruding of the copper concentrate into refined copper in downstream
Possesses first mover advantage: Copper mining requires substantial investments
and time for greenfield projects to be set up. Also many clearances need to be
obtained from the Government for the same. This entails a lot of entry barriers in
this industry. HCL on the other hand has all its mining complexes near the major
copper ore deposits of the country. Thus any greenfield projects undertaken by
the company can rely on its existing infrastructure. Moreover, HCL has applied for
prospecting, mining and Reconnaissance Permit in the states of Rajasthan,
Jharkhand, Madhya Pradesh and Haryana.
Valuation: HCL is the only vertically integrated copper producer in India.
Tel: 022- 39357800 Ext: 6821
However, at the OFS price of `70, the stock is available at a valuation of 21.0x PE
and 11.9x EV/EBITDA based on FY2012 numbers, which is expensive compared
to its peers. Miners such as Coal India, MOIL and NMDC are trading in the range
3-7x FY2012 EV/EBTIDA. Hence, we recommend investors to AVOID
Tel: 022- 39357600 Ext: 6841
subscribing to HCL issue.
Please refer to important disclosures at the end of this report Research Team Tel: 022 - 39357800
This document is solely for the personal information of the recipient, and must not be singularly used as the basis of any investment
decision. Nothing in this document should be construed as investment or financial advice. Each recipient of this document should make
such investigations as they deem necessary to arrive at an independent evaluation of an investment in the securities of the companies
referred to in this document (including the merits and risks involved), and should consult their own advisors to determine the merits and
risks of such an investment.
Angel Broking Pvt. Limited, its affiliates, directors, its proprietary trading and investment businesses may, from time to time, make
investment decisions that are inconsistent with or contradictory to the recommendations expressed herein. The views contained in this
document are those of the analyst, and the company may or may not subscribe to all the views expressed within.
Reports based on technical and derivative analysis center on studying charts of a stock's price movement, outstanding positions and
trading volume, as opposed to focusing on a company's fundamentals and, as such, may not match with a report on a company's
The information in this document has been printed on the basis of publicly available information, internal data and other reliable
sources believed to be true, but we do not represent that it is accurate or complete and it should not be relied on as such, as this
document is for general guidance only. Angel Broking Pvt. Limited or any of its affiliates/ group companies shall not be in any way
responsible for any loss or damage that may arise to any person from any inadvertent error in the information contained in this report
.
Angel Broking Pvt. Limited has not independently verified all the information contained within this document. Accordingly, we cannot
testify, nor make any representation or warranty, express or implied, to the accuracy, contents or data contained within this document.
While Angel Broking Pvt. Limited endeavours to update on a reasonable basis the information discussed in this material, there may be
regulatory, compliance, or other reasons that prevent us from doing so.
This document is being supplied to you solely for your information, and its contents, information or data may not be reproduced,
redistributed or passed on, directly or indirectly.
Angel Broking Pvt. Limited and its affiliates may seek to provide or have engaged in providing corporate finance, investment banking
or other advisory services in a merger or specific transaction to the companies referred to in this report, as on the date of this report or
Neither Angel Broking Pvt. Limited, nor its directors, employees or affiliates shall be liable for any loss or damage that may arise from
or in connection with the use of this information.
Note: Please refer to the important `Stock Holding Disclosure' report on the Angel website (Research Section). Also, please refer to the
latest update on respective stocks for the disclosure status in respect of those stocks. Angel Broking Pvt. Limited and its affiliates may
have investment positions in the stocks recommended in this report.