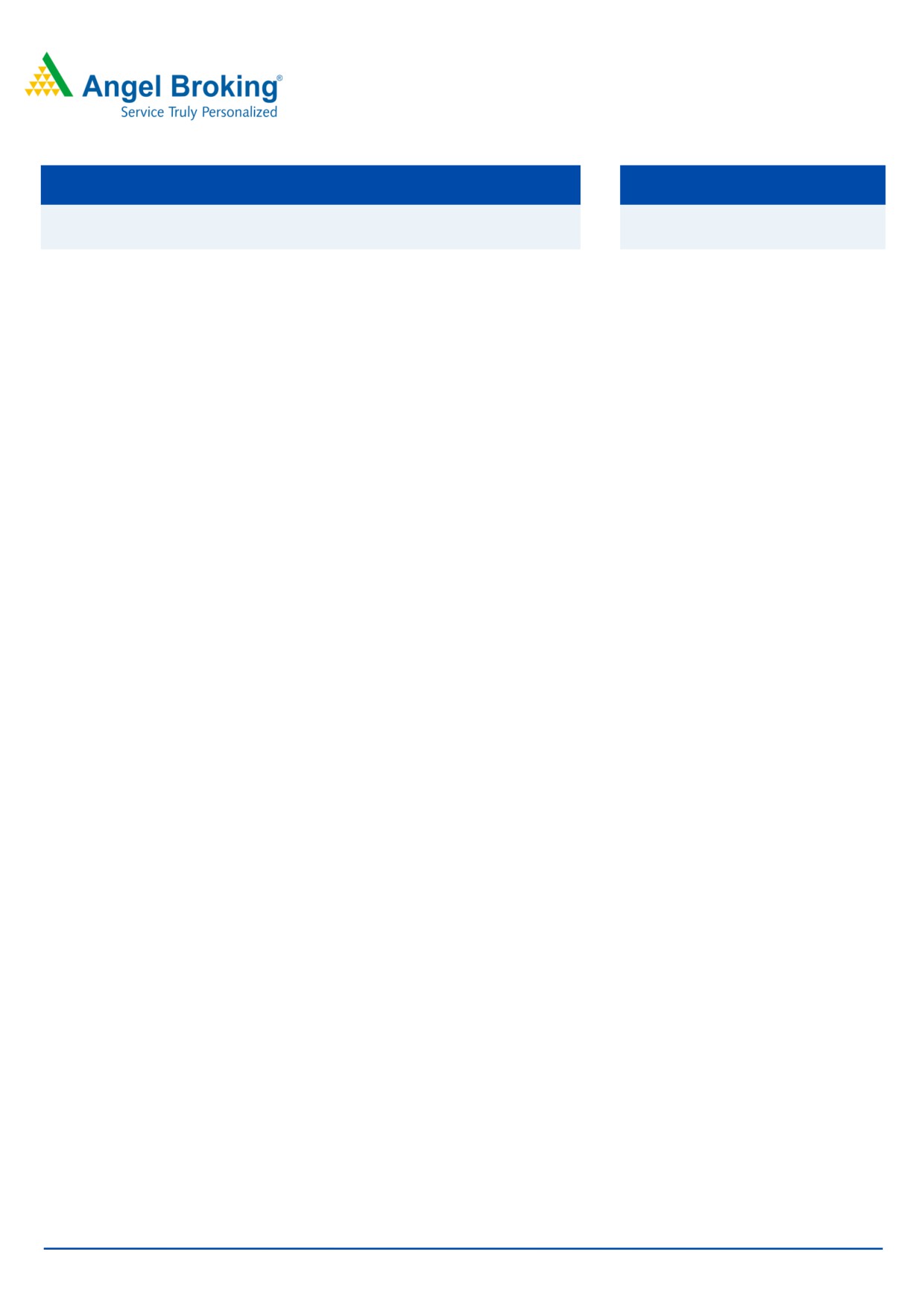 DEWAN HOUSING FINANCE LTD
Due to the development regarding the cobra post expose on DHFL, we
recommend a Neutral rating on the stock, given the significant uncertainties that
In order to address investor concerns, the management had conducted a
conference call with investors today. However, the management was unable to
satisfactorily counter some of the allegations made by Cobrapost by providing
concrete facts. Post the management's concall there are still lots of unanswered
Delay in management's response countering the Cobrapost allegations
with a line by line rebuttal backed by concrete facts and figures.
Whether MF/Banks would continue to lend to DHFL going forward and
whether the company will be able to manage redemption pressures in case
lenders start calling in their loans.
Whether the allegations will have an adverse impact on non-core asset
monetisation plan of the company.
Over the last 4 months, there has been a broader correction in markets and
especially midcap space & NBFC space, triggered by the IL&FS crisis amongst
other things. DHFL had also corrected sharply, however being a 1) "AAA" rated
company with 2) Deloitte as auditor, & 3) tightly regulated by RBI/NHB, 4) public
deposit taking company having large number of reputed banks/MFs as lenders,
and 5) major institutions as shareholder. Therefore the reasons for correction
Management had taken several steps to resolve liquidity issue post IL&FS event.
However, before these measures could play out, the cobra post allegation has
emerged and significantly increased the risk associated with DHFL.
Hence, in our opinion, it will take long time for the dust to settle and for the
company to regain investor confidence. Considering the above issues, we believe
that the risk reward is not favourable at the current juncture. Thus, we recommend
a Neutral rating on the stock.
Please refer to important disclosures at the end of this report Research Team Tel: 022 - 39357800
Angel Broking Limited (hereinafter referred to as "Angel") is a registered Member of National Stock Exchange of India Limited, Bombay
Stock Exchange Limited, Metropolitan Stock Exchange Limited, Multi Commodity Exchange of India Ltd and National Commodity &
Derivatives Exchange Ltd It is also registered as a Depository Participant with CDSL and Portfolio Manager and Investment Adviser with
SEBI. It also has registration with AMFI as a Mutual Fund Distributor. Angel Broking Limited is a registered entity with SEBI for Research
Analyst in terms of SEBI (Research Analyst) Regulations, 2014 vide registration number INH000000164. Angel or its associates has not
been debarred/ suspended by SEBI or any other regulatory authority for accessing /dealing in securities Market. Angel or its
associates/analyst has not received any compensation / managed or co-managed public offering of securities of the company covered
by Analyst during the past twelve months.
This document is solely for the personal information of the recipient, and must not be singularly used as the basis of any investment
decision. Nothing in this document should be construed as investment or financial advice. Each recipient of this document should
make such investigations as they deem necessary to arrive at an independent evaluation of an investment in the securities of the
companies referred to in this document (including the merits and risks involved), and should consult their own advisors to determine
the merits and risks of such an investment.
Reports based on technical and derivative analysis center on studying charts of a stock's price movement, outstanding positions and
trading volume, as opposed to focusing on a company's fundamentals and, as such, may not match with a report on a company's
fundamentals. Investors are advised to refer the Fundamental and Technical Research Reports available on our website to evaluate the
The information in this document has been printed on the basis of publicly available information, internal data and other reliable
sources believed to be true, but we do not represent that it is accurate or complete and it should not be relied on as such, as this
document is for general guidance only. Angel Broking Limited or any of its affiliates/ group companies shall not be in any way
responsible for any loss or damage that may arise to any person from any inadvertent error in the information contained in this report.
Angel Broking Limited has not independently verified all the information contained within this document. Accordingly, we cannot testify,
nor make any representation or warranty, express or implied, to the accuracy, contents or data contained within this document. While
Angel Broking Limited endeavors to update on a reasonable basis the information discussed in this material, there may be regulatory,
compliance, or other reasons that prevent us from doing so.
This document is being supplied to you solely for your information, and its contents, information or data may not be reproduced,
redistributed or passed on, directly or indirectly.
Neither Angel Broking Limited, nor its directors, employees or affiliates shall be liable for any loss or damage that may arise from or in
connection with the use of this information.
Disclosure of Interest Statement
1. Financial interest of research analyst or Angel or his Associate or his relative
2. Ownership of 1% or more of the stock by research analyst or Angel or associates or relatives
3. Served as an officer, director or employee of the company covered under Research
4. Broking relationship with company covered under Research